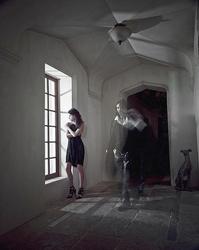 Said Bapst,"Chan Luu embodies the bohemian and California vibe of Union of Angels."
Washington, DC (PRWEB) October 7, 2010
The new Union of Angels online fashion store, http://www.unionofangels.com/, allows customers to shop both the Union of Angels line's Fall and Spring Collections and along with other designer's lines. Because of Union of Angel's bohemian clothing style, it has chosen Chan Luu as its signature jewelry piece. Said Bapst, "Chan Luu embodies the bohemian and California vibe of Union of Angels."
Some pieces in the Union of Angels Fall Collection have an equestrian inspired style incorporating white ruffle blouses, riding pants and edgy over-the-knee boots. Other pieces include the very popular baby doll dress and velvet bolero-style blazers. The Union of Angels Summer Collection has a more airy feel. Many of the pieces are white, linen and crocheted dresses which are well paired with trendy cowboy boots. To make the launch interesting and unique the company is revolving the launch around their recent "Fallen Angel" photo shoot. The company describes the shoot as "a fashionable interpretation of the innocence of beauty and the power of temptation". http://www.unionofangels.com/pages/Fallen-Angel.html
Other design houses that Union of Angels online fashion store carries are: Apart, Baily 44, Casting, Cynthia Vincent, Georgie, Jour & Nuit, Leifsdottir, Letarte, R.U. Swanky, Sandy Duftler, Tasha Polizzi, Tracey Reese and Voom, all at price points that are extremely reasonable.
To visit the website, go to http://www.unionofangels.com/
Union of Angels is an exclusive clothing label sold in Washington D.C. and St. Barth. Founded by Cynthia Bapst, the line's fall equestrian and summer bohemian styles are designed to give any woman a fresh, sexy look.
###