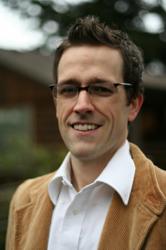 Boise, ID (PRWEB) January 18, 2013
Dr. Noah Edvalson of Boise Integrated Chiropractic (http://www.BoiseIntegratedChiropractic.com) completed Advanced Prolozone Therapy training with InMed and pioneer of the technique, Dr. Frank Shallenberger, who has practiced Integrative/Alternative/Orthomolecular medicine since 1979 and has been teaching Prolozone Therapy for 18 years.
One study (1) showed Prolozone Therapy 90% effective to provide relief for sufferers of chronic joint pain (including neck and low back), rotator cuff injuries, arthritis, degenerative discs and musculo-skeletal pain.
Prolozone Therapy is a minimally invasive treatment that injects ozone (O3) into painful areas of the body. This supplies circulation to the inflamed area and can help cells synthesize collagen and cartilage. Even those who have been told they have degenerated joints that are "bone on bone" due to cartilage loss often find relief with Prolozone Therapy.
Dr. Edvalson has also added a Hyperthermic Chamber (sauna) to his office for full body treatments of ozone. Patients sit in the chamber and receive non invasive ozone therapy simultaneously from the neck down.
(1) R. Alvarado, J. Jimenez – Initial Experience of Oxygen-Ozone Treatment for Disc Herniation in Bolivia. Rivista Italiana di Ossigeno-Ozonoterapia (International Journal of Ozone Therapy), 2006.
About Dr. Edvalson
Dr. Edvalson continually seeks to provide his patients with a more complete form of preventive and conservative health care through extended education. He has completed a Fellowship program with the International Academy of Medical Acupuncture and is currently a Certified Acupuncturist in the state of Idaho. Dr. Edvalson attends many seminars on nutrition, functional medicine, neurotransmitter issues, and hormone imbalances. In addition, he recently completed the Certified Chiropractic Sports Physician (CCSP) program; he will sit for the exam next year.
Dr. Edvalson founded Boise Integrated Chiropractic in 2009, and runs his clinic in the beautiful Boise Spine Center. Dr. Noah Edvalson strongly believes in holistic and integrative health care and looks at the physiology of the entire body to try and solve health care issues.