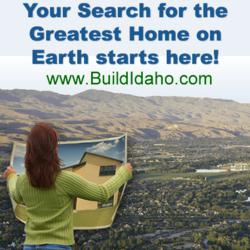 For 6 years, Build Idaho has been the leading resource for new construction in Boise Idaho
Boise, ID (PRWEB) October 05, 2012
For 6 years, Build Idaho has been the leading resource for new construction in Boise Idaho. It has also developed a following of over 10 thousand people who visit the site during Boise Parade of Homes. At first it was the only site with such information available and over the years it has added features including an interactive map displaying where all the homes are, video tours and a survey asking visitors to vote for their favorite home!
This year's home tour starts October 6th and runs for three weekends, Saturday and Sundays, 11am to 5pm. If you are wanting to learn more about Idaho Home Builders or researchin custom Home Builders it is a great event see what builders are doing. Find a printable list of builders including subdivisions and addresses of all the homes visit http://www.BuildIdaho.com
Build Idaho is also one of the most expansive websites to learn more about Boise Idaho Real Estate. Build Idaho includes everything from Home Searches to New subdivision locations to a directory of Idaho home builders that includes profiles, gallery of homes, builder video interviews and more.
Boise Idaho has been referenced several times recently as a city with the fastest real estate recovery. This home show is a good indication that the market is very active and new construction is a strong segment of the market as 34 builders will be showing off what they can do and developers can show home buyers what new communities have to offer.