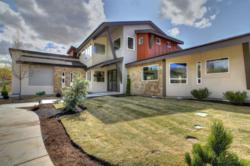 Core Group Realty is proud to have Boise Idaho Real Estate Agents driven to be the best
Boise, ID (PRWEB) August 03, 2012
To be one of the best in the industry takes, passion drive and discipline. Core Group Realty is proud to have Boise Idaho Real Estate Agents driven to be the best and help prospective homes buyers realize their dreams. In July 2012 several agents reached milestones that deserve recognition. At the top of the list are:
Shelley Phillips with approx $4.1 million in sales year to date.
Crystal Robinson with $3.8 million in sales
Debbie Smith at $2.2 million
Shawna Jean and Angela Mae around 2.1 million
And Kristin Hicks at $2 million
About CORE Group Realty:
The owners, Gabe Cordova, Thom Dallman along with Gerald and Jessica Dalton had all been in real estate for almost a decade. The four, top producers in their own right were all working different successful systems. They believed, like any great partnership or any great marriage that they would be stronger and more successful together so they merged their separate businesses and programs into Core Group Realty.
Their mission is to build a small brokerage of highly motivated, competitive and fun loving top producers who all share the same belief in themselves, real estate, and in the relationships they build. They believe that relationships matter in any economy but especially in a down economy and that owning real estate is still the best road to financial freedom. Client Oriented Real Estate combined with strong relationships and family values are the cornerstones for the brokerage firm and the Core Group of agents that call it their home.