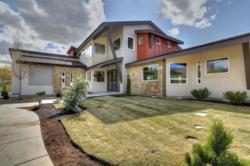 Prior to 2007, home builders were feverishly building to meet demand
Boise, ID (PRWEB) July 19, 2012
Since 2007, the number of home starts has been been declining and 2012 not only shows an uptick in the number of building permits but it is projected to be a 50% increase at the current pace. This kind of activity is not only a boost to the Boise Idaho Real Estate market but also the employment and local economy..
Prior to 2007, home builders were feverishly building to meet demand. Many speculate the area was over built, which is true, but imagine how prices would have escalated had builders not built to try and meet demand, even if buyers were investors and speculators. While the Boise Real Estate market recovery would not have taken as long it would have had a much great discrepancy between where the home values peaked and where they are now.
After the Boise Real Estate Market crashed there was an abundance of inventory. Many builders had built homes that they could not sell. There were even builders who were depending on investors to buy their homes who vanished over night. As the economy plummeted, people became upside down in their homes and unemployment began to create short sales, REO's and foreclosures.
Today, builders are scrambling to find dirt again. New builders are coming into the market and builders that were waiting for the market to return are ready to capitalize on opportunities. Due to the lack of homes on the Idaho MLS many prospective home buyers are turning to new homes for sale and building custom homes.
Learn more about Idaho Home Builders
Search Boise Homes for Sale