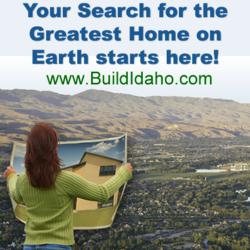 Boise, ID (PRWEB) August 24, 2012
The Boise Real Estate market has been very active this year and home values continue to rise. Some Idaho real estate professionals think the market is a little out of control and that home values are rising too fast. The local market correction is rebounding too quickly.
The problem is the Boise Real Estate is driven by In-Migration, mainly people from California. There are not enough homes for sale and people are buying them quickly. BuildIdaho.com notes some points to notice-
1) Not every home on the market is a great home
2) When great homes do come on the market there are many people looking at them
3) The multiple offers "great" homes receive discourages those that are trying to find a home and continually get outbid and are considering new construction.
Supply and demand may be a term for commodities, and homes may very well be a commodity, but homes are also filled with emotions during the selection process. It is not like buying oranges or a computer. A home with a great view, beautiful finishes, amenities and other things that create "Need" for the home can drive the prices up if multiple people want it. It is also difficult to replace or build another one just like, which allows home in upper values to fluctuate even more
What can we expect for future home values in Boise Idaho? There is no reason to believe that number of new residents relocating will slow down. It has been reported that this October "Best Places to Retire" Magazine will list Boise in the Top 15 places to retire. Many buyers are coming from California to move to Idaho which also offer more lifestyle and affordability!
Learn more about Boise Idaho Real Estate and Build Idaho