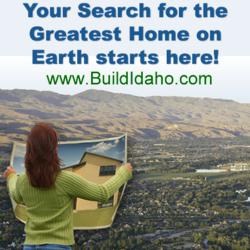 Vote for your favorite 2012 Fall Parade Home!
Boise, ID (PRWEB) October 06, 2012
The 2012 Boise Fall Parade of Homes includes 34 homes across Ada County and includes numerous styles and even several waterfront homes. The home show starts Saturday October 6th and runs for three weekends; Saturday and Sunday 11am to 5pm.
BuildIdaho.com will host its annual survey and feedback. This survey not only includes voting for the best Parade homebut also feedback from people that have toured the homes using DISQUS commenting tools. The 2012 Boise Idaho Fall Parade of Homes begins October 6th and polls open shortly after the home show begins. Don't forget to VOTE for you favorite Boise Idaho Fall Parade Home.
Build Idaho.com is a Boise Idaho Real Estate Resource for learning more about new construction including builders and new communities in Boise Idaho and search for homes for sale.