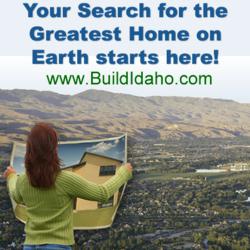 Now may be the time to buy!
Boise, ID (PRWEB) October 08, 2012
In the last six months of 2011, the Boise Real Estate saw a heavier distressed market with a plateau in home prices. A consistent line of buyers kept the market going as the economy started rebounding and people started making moves.
The supply of homes on the market is down 31.2 percent from 2011. The owners of Core Group Realty and HouseHuntersofIdaho.com believe that with the decrease in home supply, the market will continue to see a slight increase in home prices with a continued demand for homes.
"We are a long way from the height of 2007, but we are hoping to see that trend continue upward," said Thom Dallman. "Along with increase in pricing, we believe new construction will also continue to grow as we are already seeing builders trying to find land."
National reporters are also saying similar statements that now is the time to buy, and waiting may result in higher prices and fewer homes to choose from. According to CORE Group, predictions for the next 6 months will still be looking up for buyers and sellers. If prospective home buyers haven't invested any thought into the potential Boise real estate, now may be the time.
Learn more about CORE Group Realty.