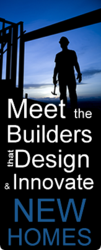 Boise, ID (PRWEB) October 09, 2012
With six decades of home building experience, Boise Hunter Homes is providing the valley the highest level of designs, craftsmanship, low maintenance, and Energy-Star Certified homes. Boise Hunter Homes works hard to provide the most affordable homes for buyers without compromising construction quality. Along with a spectacular builder, CORE Group is excited about the communities Boise Hunter Homes is building in and also welcomes agents Richard Barlow and Aron Mock.
CORE GROUP and Boise Hunter Homes will now be featured in some of Boise premiere communities such as Lakemoor, Saguaro Canyon, Saguaro Springs, and Kingsbridge Highlands. Homes will be starting at just $245k. CORE Group with Boise Hunter Homes by their side is dedicated to providing home buyers with a pleasant home buying experience from start to finish. Contact one of your agents today at HouseHuntersofIdaho.com to learn more about Boise Hunter Homes.