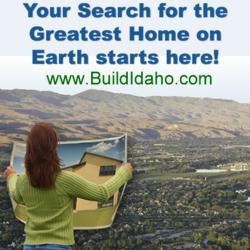 It is looking more like a Sellers Market in Boise Idaho
Boise, ID (PRWEB) August 14, 2012
Boise Idaho Real Estate is alive and well according to the latest numbers from the Intermountain MLS. The numbers indicate a healthy real estate market and the word on the street is the same. Most Boise Real Estate Professionals talk about the 'empty nesters' as well as the California buyers and at this time the growth is expected to continue.
The July 2012 Total Listings were 2,161 which was down 377 from the prior year but up 107 from June 2012. This equates to about 3.4 months of inventory, 6 months is considered a normal market. This would indicate it is a Seller's Market in Boise Idaho.
Total Homes sold in July were 633 which was up about 50 from the previous year but down about 50 from June 2012. Existing Home sales were relatively the same compared to the prior year but new home sales were up by 53.
Boise Idaho Home Values continue to trend upward. Overall prices were up $21 thousand compared to the prior year but down $3 thousand form June 2012.
Learn more about Boise Idaho Real Estate