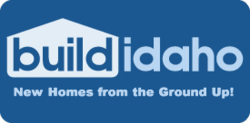 Best Home Show Ever
Boise, ID (PRWEB) May 03, 2012
The 2012 Boise Idaho Parade of Homes promises to be one of the most impressive home shows from Boise Idaho builders in years. Home buyers are asking more from builders than they have ever asked for. Trey Langford, Founder of Build Idaho, monitors new construction and the Boise Parade of Homes is an indicator that the Boise Idaho real estate market is recovering. "New Construction in Boise has been getting stronger since mid 2011 but the fact that there are 40 homes that are all fully loaded in the 2012 home show is a positive sign that local builders are seeing home buyers starting to buy new homes again. One interesting trend you will see in this years show is how custom these homes are. The homes I have seen so far have all had top of the line amenities and the latest interior and exterior designs. If people want to see what new homes have to offer as well as meeting local builders, The Boise Parade of Homes is an amazing opportunity"
This year there are 40 homes from Northeast Boise to Star, Idaho. Several of the homes are custom homes built for clients that will be available to tour and there will also be several new homes for sale including waterfront properties. These are not ordinary homes, these homes were built specifically for the Boise Parade of Homes to impress home buyers who are looking to buy a new home or for a Boise Idaho home builder.
The homes this year are loaded! Granite is now the standard in the kitchen so builders are installing the latest in interior and exterior designs and features in homes to impress home buyers. It does not stop there, check out the new communities these homes are in and you will also find the importance of lifestyle. Many communities include a community pool, walking paths and even a golf course. This is the premier Boise Idaho Real Estate Show for those in the industry and prospective home buyers.
One home to watch this year is named the Lake Crest built by Paradigm Construction Company ( http://ParadigmConstructionCompany.com ). This home is a waterfront property built at Lakemoor in Eagle, Idaho. This home is on the lake with long views of the water. The French country design is for the couple or family who loves to entertain and features Billiard room, theater room, library and formal dining room off the great room with another bonus room up. This Parade home is 4 bedrooms, 3.5 baths, and over 4200 sq. ft. Oversize 3 car garage for all the toys. SubZero, Ascio, Wolf, and all of the names you expect from Paradigm Construction. Granite, hardwood, and all the detail for your eye. This home is worth your time to see.
For a complete list of Boise Idaho parade homes visit Build Idaho ( http://www.BuildIdaho.com ). Here you can find a printable list participating Boise Idaho Parade of Home Builders, interactive map displaying where the homes area and read comments left by visitors.
If you are searching for Boise Idaho Homes for Sale check out the Bose Idaho Parade of Homes May 5th throught the 20th. Homes are open 5pm to 8pm Sunday thru Friday and Weekends noon to 8pm.
About Build Idaho
While every Idaho real estate website claims to have great information for it's visitors, this is the website that even the Boise Real Estate Agents use when they want to know. It is simple to use and is not information from a public data source with some fancy new technology and then wrapped in a pretty package. It is a serious resource with information not found on any other site.
Build Idaho is primarily a new construction and Idaho real estate resource. Locate new subdivisions and search by area- lot sizes, building lot prices, starting home values and community amenities. Research Idaho Home Builders including company profile, gallery of homes and search homes for sale by builder. Also, search homes for sale in Boise, Idaho