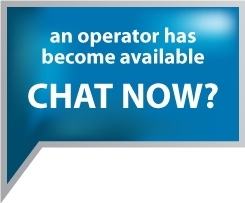 We developed our 6.5 release with quality and conversion at the forefront. Our Sale Recovery technology, the adaptive messaging capability...it adds up to an offering that will enable website owners to deliver better experiences that lead to sales.
Wichita, KS (PRWEB) September 22, 2010
Bold Software today announced the availability of its latest software version, incorporating powerful Sale Recovery technology. Previously, when chat operators were unavailable, visitors clicking on the chat button were unable to make real-time contact. With the 6.5 release of the Bold Software client application, if an operator becomes available while the visitor remains on -site, businesses will be able to identify and recapture missed chat opportunities, a key conversion opportunity during this busy holiday season.
Additionally, the adaptive messaging feature means that chat operators can select the most appropriate canned messages quickly, from a library that learns over time. That translates into better, more accurate interactions between customers and agents.
"We're headed into a holiday season where e-tailers are focused on driving as many website conversions as possible," said Bold Software President and CEO Steve Castro-Miller. "We developed our 6.5 release with quality and conversion at the forefront. Our Sale Recovery technology, the adaptive messaging capability, a multi-language spell-check feature – it all adds up to an offering that will enable website owners to deliver more and better experiences that lead to sales."
Bold Software Version 6.5 Features
Features for the new offering include:

Sale Recovery functions
Adaptive Messaging (available in BoldChat Premier and above)
Multi-Language Spell-Check
In addition, Bold Software has decided to permanently offer the first two BoldChat Basic licenses for $29. In support of the 6.5 release, Bold Software will offer the first two BoldChat Pro licenses for $49. This Pro promotion is for a limited time and will end on December 31st.
Sale Recovery Technology
This set of tools is offered only by Bold Software. Currently available across the company's entire product line, there are no other live chat providers with this feature set. There are three key elements to the Sale Recovery offering:

Visitor Recapture - When a customer requests a live chat during "off" hours–or during high volume times when operators are too busy to accept additional chats, their information automatically goes into a queue for the next available chat agent. If the visitor remains on site when the agent returns, the Sale Recovery system notifies the agent of the missed opportunity and asks if they want to recapture the visitor. Upon selecting "yes," the customer receives a special proactive chat invitation asking them if they would still like to chat, no matter what page of the website they are currently browsing.
Chat Recapture – Similar to the visitor recapture scenario, if a chat agent becomes available while the site visitor is filling out an unavailable email form, the agent can immediately turn the form into a chat window and take the customer into a live engagement.
Chat Opportunity Indicator – For the operator, the Bold Software client offers an indicator icon on the visitor grid that provides chat status of all visitors at the site. At a glance, operators are able to find missed or abandoned chat opportunities and react to them with their own business processes.
Adaptive Messaging
A highly-sophisticated, proprietary algorithm developed by Bold Software makes it possible for chat agents to find and deliver more accurate, intelligent messages to website visitors. Based on keywords in a visitor's chat query, the database presents a series of targeted canned messages to operators. Additionally, chat operators can do specific searches on topics by highlighting chat text or typing in keywords. The system is adaptive in that it tracks and stores selected messages alongside search text so that, over time, suggested messages become more and more accurate. Available in BoldChat Premier and above, adaptive messaging means better communications between chat agents and customers. And agents are more productive because the most appropriate responses to queries are right where the agent needs them.
Multi-Language Spell-Check
Available in all versions of the 6.5 release is spell-checking in multiple languages, including Spanish, French, German and Russian. Companies located outside the U.S. as well as U.S.-based organizations with global customers will benefit from more accurate chat interactions with customers and prospects.
To learn more about Bold Software's live chat software, visit the BoldChat.com website.
About Bold Software:
Bold Software LLC, is a leading provider of world-class web communication tools designed to help businesses improve online support and increase sales. Using Bold Software's live chat, click-to-call, email management, and active co-browsing tools, businesses can quickly and effectively engage visitors on their website. Bold Software sells a wide variety of competitively-priced products under the BoldChat, BoldCall, and BoldCCM brand names. Businesses of all sizes - from small proprietorships to large ecommerce enterprises – can provide more intelligent online customer interactions and close more sales using Bold Software solutions. The company is headquartered in Wichita, KS, with thousands of customers around the world including 3M, American Cancer Society, Corel, Dean & DeLuca, and ViewSonic. For more information about Bold Software, go to http://www.boldsoftware.com or call 1-866-753-9933.
# # #