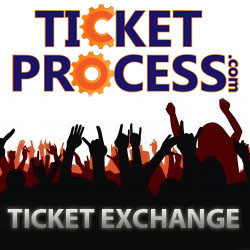 (PRWEB) November 21, 2012
The party will get started on February 9th in Uncasville, Connecticut at the Mohegan Sun, and the band will average three shows per week from that point through the end of April. A bevy of major North American cities and locales will be visited over the course of the tour, including a March 6th show at the Bridgestone Arena in Nashville, a March 13th date at the Scottrade Center in St. Louis, an April 11th show at the American Airlines Center in Dallas and a Las Vegas show at the MGM Grand Garden Arena on April 20th. The tour wraps on April 25th at the HP Pavilion in San Jose, but fans who miss out on Bon Jovi Us Tour Tickets will have three chances to see the living legends in July during special performances at Chicago's Soldier Field and MetLife Stadium in East Rutherford, New Jersey.
Jon Bon Jovi is a very talented man who has carved out an incredible musical career and an impressive acting career over the course of the last three decades. He's been the front man of the band loved by tens of millions of fans all over the world, and he has embarked on some solo work as well, including the song Blaze of Glory, which hit the top of the charts in the United States and three other countries in 1990.
Bon Jovi has also done a number of acting spots in movies and television shows, and has hinted that he would like to segue into that profession as he gets older. His first movie appearance was in the blockbuster Young Guns II, which he wrote the aforementioned chart-topper for. Bon Jovi played the role of Long-haired corpse in coffin and has since gone on to bigger and better roles. Bon Jovi clearly will not be touring forever, and fans from all over North America are sure to take advantage of the deals being offered on Because We Can tour tickets at TicketProcess. Be sure to stay up to date on event information with the TicketProcess blog & Ticketprocess Facebook Fan page.