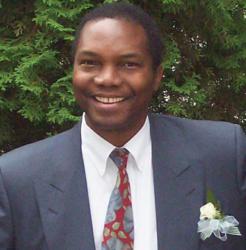 "Trailblazing members can take advantage of a ground-floor opportunity to earn income and generous rewards, and create their own wealth and job security." – Jacques Jonassaint, president and CEO of Bonavitas
Provo, UT (PRWEB) April 21, 2011
Bonavitas announced today that it is seeking community members to serve as trailblazers for its unique line of natural energy and recovery drinks. The first 1,000 members who sign up with the company before its official launch late this year will earn trailblazer status along with rewards and incentives, in addition to Bonavitas's already generous compensation plan.
"We're looking for like-minded individuals who share our passion for natural energy and recovery, and who would appreciate a business model that provides a system for turning their passion into income," said Jacques Jonassaint, president and CEO of Bonavitas. "Trailblazing members can take advantage of a ground-floor opportunity to earn income and generous rewards, and create their own wealth and job security."
Bonavitas trailblazers will enjoy benefits like deep product discounts, a personal website and social media apps for simplified marketing and sales, qualified leads to grow their business and a back office for tracking leads and sales. They will also receive commissions of five percent for their personal sales plus a three-percent override commission for their recruits' sales.
One of many incentives Bonavitas offers its affiliates is the opportunity to participate in a monthly bonus pool during months when their sales volume reaches the required amount. This provides an additional revenue stream for trailblazers who work hard to build their business.
The Bonavitas business model and compensation plan simplify the path to income and rewards by providing affiliates the tools for success in a recession or booming economy. Bonavitas focuses on helping everyone reach their goals on their own terms – whether it's earning extra cash or replacing a full-time income.
To sign up as a Bonavitas trailblazer, or to learn more about Bonavitas, call (801) 207-8298 or visit http://www.bonavitas.com.
ABOUT BONAVITAS
Headquartered in Provo, Utah, Bonavitas is a wellness company that develops and distributes nutritional products that leverage science and natural ingredients for enhanced energy and recovery. Bonavitas chooses the ingredients that go into each product, based on scientifically supported benefits. Bonavitas offers a new approach to wellness – for everyone from elite athletes to moms on the go, weekend warriors and anyone with a pulse. http://www.bonavitas.com
# # #