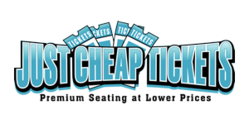 On March 1 the legendary rock band travels to the Tampa Bay Times Forum in Tampa, Florida.
Brookfield, WI (PRWEB) December 25, 2012
The famous performers of hard rock and pop metal will visit certain destinations for the first time in years or for the first time in the group's history. Many North American concerts will take place from February 9 until April 25 and then again from July 12 until July 25. On March 1 the legendary rock band travels to the Tampa Bay Times Forum in Tampa, Florida. As is usually the case with large stadiums, this facility holds many sports games throughout the year as well as concerts performed by well-known celebrities. The arena was originally built as a location for the Tampa Bay Lightning hockey team to play games due to the fact that there was not another facility that was suitable. For such events as concert performances, the arena can hold up to 21,500 individuals.
The North American portion of the "Because We Can Tour" will take the band to the Canadian cities of Winnipeg, Edmonton, Calgary, Ottawa, Toronto, Montreal and Vancouver for a number of February and April concerts. Many U.S. cities are also planned for the North American part of the tour, and these cities include but are not limited to Washington, D.C.; Raleigh; Philadelphia; Memphis; Sunrise; St. Louis; Lubbock; Seattle; Denver; Kansas City; St. Paul; Austin and Detroit. Bon Jovi tickets can be obtained through VIP packages that will provide special privileges to fans.
The band has embarked on 14 road trips and will be making it 15 next year with the "Because We Can Tour." They are promoting their 12th album, "What About Now," that has yet to be released and will come out in the early portion of 2013. The group has had a very successful career since first forming in 1983. Their albums have sold more than 130 million copies around the world, and the group has also performed over 2,700 concerts to an impressive number of fans totaling more than 35 million. The hard rock band has also won a Grammy, an Award for Merit, a Brit Award and two World Music Awards. In 2009, two members of the group were also inducted into the Songwriters Hall of Fame.
About Us
Bon Jovi tickets are available at JustCheapTickets.com as are Luke Bryan tickets, George Strait tickets, and many more.