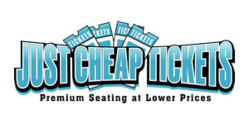 The legendary American rock band will perform in the U.S. and Canada from February 9 until April 25.
Brookfied, WI (PRWEB) December 31, 2012
The legendary American rock band will perform in the U.S. and Canada from February 9 until April 25. The group then travels to Africa and Europe until July 3, and five U.S. concerts will then finish up the "Because We Can Tour." The group will perform their last two concerts at MetLife Stadium in East Rutherford, New Jersey. The shows take place on July 24 and 25 and will conclude what promises to be a musical extravaganza for 2013.
MetLife Stadium is known as the most expensive arena worldwide, taking approximately $1.6 billion dollars to build. It opened in April of 2010 and can actually seat over 82,000 occupants. Many notable sporting events have taken place here and will continue to be held in this huge facility, but concerts are also a main attraction. It seems fitting that when the arena's first concert in May of 2010 took place, it featured the famous rock group during their "Circle Tour." The facility was then known as the New Meadowlands Stadium. The rock band will conclude their North American performances with two July concerts in this prestigious facility.
A variety of other U.S. cities are also scheduled for concerts next year, including Uncasville, Pittsburgh, Raleigh, Tampa, Charlotte, Cleveland, Portland, San Antonio, Oklahoma City, Dallas, Des Moines, Las Vegas and San Jose. The Canadian cities of Ottawa, Montreal, Toronto, Vancouver, Edmonton, Calgary and Winnipeg will also be featured on the tour. Bon Jovi tickets are currently on sale for all concert performances, and VIP packages will provide additional benefits to fans who want to make the event especially exciting and memorable.
The "Because We Can Tour" is number 15 for the band and is promoting the group's 12th album titled "What About Now." Five continents are on the agenda, and the tour is shaping up to be quite a musical event for 2013. The group will visit the locations of Poland and Bulgaria for the first time, will perform concerts in Wales and Sweden for the first time since 2000, and will appear in South Africa for the first time in a 15-year period.
About Us
Besides offering Bon Jovi tickets, JustCheapTickets.com also provides Taylor Swift tickets, Fleetwood Mac tickets, and seats for other events.