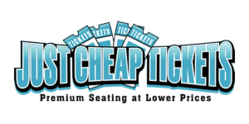 JustCheapTickets.com has Bon Jovi tickets available for the exciting March 2 concert in Sunrise, Florida
Brookfield, WI (PRWEB) January 09, 2013
(January 9, 2013) - The group will perform the Florida event at the BB&T Center, and Floridians are ready and waiting to see a live show by their favorite group of hard rock fame. Another Florida appearance takes place in Tampa the day before the Sunrise event. BB&T Center holds a variety of sporting events throughout the year, but concerts are also a big part of the facility's activities. Pertaining to concert performances, the arena can hold up to 21,371 concertgoers for end-stage events and up to 22,457 for center-stage performances. The arena opened in 1998, and the first event to take place there was a concert by Celine Dion.
Bon Jovi tickets are selling very rapidly for all concert events, including those shows that will be performed internationally as well as shows in North America. The band is touring all over the world to promote their "What About Now" release that is coming out this year. Major tours are certainly not unusual for the group as they have already performed more than 2,700 shows for over 30 million worldwide fans. The "Because We Can Tour" is taking the hard rock band to regions such as Poland and Bulgaria for the first time in the group's over 30-year musical career. The talented musicians will also be visiting other sections of the world for the first time in years, and fans in various parts of the U.S., Canada and elsewhere are eager to acquire seats for an upcoming musical event.
Some of the U.S. destinations that will be included on the tour are Uncasville, Connecticut; Pittsburgh, Pennsylvania; Atlanta, Georgia; St. Louis, Missouri; Lubbock, Texas; Oklahoma City, Oklahoma; Denver, Colorado; Des Moines, Iowa; Las Vegas, Nevada; and Glendale, Arizona. The hard rock group will also pay their Canadian fans a visit with concerts in Winnipeg, Calgary, Edmonton, Montreal, Ottawa and Toronto.
The "Because We Can Tour," which is number 15 for the group, takes the American band to five major continents through July of this year and possibly beyond. With all of the touring that the musicians have already accomplished, it is certain that they know exactly what to give their fans to keep everyone happy and eager for more.
About Us
JustCheapTickets.com has an inventory that includes numerous Bon Jovi tickets. For sports fans, the website can provide Kentucky Derby tickets, Masters Golf Tournament tickets, and much more.