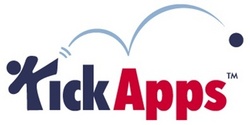 The Bonnaroo festival experience is about bringing together a community of people that are passionate about music, art, and comedy
NEW YORK (PRWEB) May 28, 2008
Bonnaroo is a multi-stage, camping festival held on a 700-acre farm in Manchester, Tennessee from June 12 – 15, 2008. The annual festival features some of the best performers in rock and roll, along with dozens of artists in complementary styles such as jazz, Americana, hip-hop and electronica. Rolling Stone® magazine has named Bonnaroo one of the 50 moments that changed the history of rock and roll. Performers scheduled to appear in the 2008 festival include Kanye West, Pearl Jam, Metallica, B.B. King, Chris Rock, Death Cab for Cutie, The Raconteurs, Willie Nelson, Jack Johnson and Widespread Panic.
"The Bonnaroo festival experience is about bringing together a community of people that are passionate about music, art, and comedy," said Kerry Black of the Bonnaroo Music & Arts Festival. "When we developed the website for this year's festival, we wanted to capture and extend the sense of community beyond the four days when we gather in June. KickApps has enabled us to create a destination where attendees and fans can share their excitement for Bonnaroo and our performers, and connect with thousands of others before, during, and after the festival."
Bonnaroo.com gives each member a customizable personal page where they can share details about themselves with others in the community. Along with 'friending' each other, members can leave personal messages or comments as well as upload and view photos, videos, blogs and message board posts where experienced attendees share insider tips and insights with first timers. One of the most popular features on the site is the "Ride Finder" Forum, powered by KickApps' multimedia message boards, where attendees can find and offer rides to fellow attendees. To generate additional excitement leading up to the festival, Bonnaroo has held ticket giveaways and also a logo redesign contest among members of the online community.
In addition to using KickApps to power its online community, Bonnaroo wanted to enable its staff to manage the site's editorial content, including photos, video, text and audio, and member created content, through a single system. To achieve this, members of Threshold Interactive's development team created a custom content management system that utilizes KickApps' media management system to handle all media throughout the site. With an easy-to-use interface and integrated backend, even non-technical members of the team can manage and update the site.
"The Bonnaroo site has been elegantly and beautifully designed and is an excellent showcase of the flexibility and power of the KickApps Platform," said Alex Blum, CEO of KickApps. "The seamless integration of KickApps throughout the site combined with the way Bonnaroo has promoted and led the community site has created a vibrant and active membership base. Bonnaroo demonstrates the power of social media and its ability to deliver online experiences that can support and enhance any brand."
About KickApps
KickApps provides on demand social media applications that enable web publishers and marketers to grow, engage and monetize online audiences. Its SaaS platform includes social networking, user-generated content, programmable video players, viral Widgets and other applications that are tightly integrated with robust media moderation, member management and reporting. The KickApps Platform seamlessly integrates with any website using HTML, CSS, JavaScript, feeds, Widgets and APIs (REST and SOAP). Customers include: ABC Family, CW Television, Guinness World Records, Scripps Network Interactive, VIBE Magazine, HBO, Cinemax, Cox Television, the Phoenix Suns, the New York Knicks, the New York Rangers and thousands of other sites. For more information, please visit http://www.kickapps.com and http://www.kickdeveloper.com