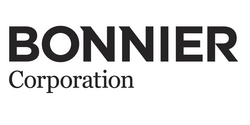 HFM U.S. is focusing on growth and investment in our core areas of strength, including the women's brands and our automotive group.
New York, N.Y. (Vocus) June 3, 2009
Bonnier Corp. and Hachette Filipacchi Media U.S. (HFM U.S.) announced today that Bonnier has acquired five magazine titles from HFM U.S.: Popular Photography, Flying, Boating, Sound & Vision and American Photo. With this latest deal, which closed Monday, Bonnier Corp. strengthens its position as a leading media company for special-interest brands. The five titles bring to nearly 50 Bonnier's collection of enthusiast brands, including Popular Science, Saveur, Parenting, Field & Stream and a number of marine publications.
This is Bonnier Corp.'s third major acquisition in recent months. In September, Bonnier added Working Mother to its leading "mom" brands Parenting and Babytalk. In December, the company expanded its presence in the dive industry, buying Scuba Diving to go along with its dive title Sport Diver.
"We have always been committed to growing our portfolio of brands to include other passionate special-interest audiences," says Terry Snow, CEO of Bonnier Corp. "These five titles from Hachette fit very well within our growth strategy of adding brands that serve markets with multimedia opportunities."
"We are pleased that Bonnier Corp. has purchased these enthusiast titles, and we think that these brands will find the support and synergies they need to prosper," said Alain Lemarchand, President and CEO, Hachette Filipacchi Media U.S. "HFM U.S. is focusing on growth and investment in our core areas of strength, including the women's brands and our automotive group."
In addition to print magazines, the five titles have brand extensions including Web sites, books, licensing agreements, videos and branded events.
Highlights of the newly acquired brands:

Popular Photography is the world's largest photography magazine and the leading technical authority, buyers guide and how-to resource for the photo enthusiast.
Flying holds a special place in the world of general and business aviation. It has been the voice of aviation since Lindbergh departed Roosevelt Field for his historic nonstop transatlantic flight to Paris in 1927. Its mission is to inform, educate and entertain pilots and would-be pilots.
Boating, an industry leader for 50 years, delivers an entertaining mix of lively feature stories and in-depth how-to service articles for its 2.32 million readers, the largest audience in the boating category. (source: Spring 09 MRI)
Sound & Vision is the world's most comprehensive and engaging home entertainment magazine. It offers the freshest editorial content in the category, with each issue bringing readers the latest products and technological breakthroughs in home theater, audio, video and multimedia products.
American Photo offers a unique visual environment and an authoritative editorial voice that inspire and inform an audience of advanced photography enthusiasts and photo professionals.
DeSilva + Phillips represented HFM U.S. in the transaction.
About Bonnier Corp.
Bonnier Corp. (http://www.bonniercorp.com) is one of the largest consumer-publishing groups in America and is the leading media company serving passionate, highly engaged audiences, through 49 special-interest magazines and related multimedia projects and events. Bonnier Corp. is the U.S. division of the Bonnier Group (http://www.bonnier.com), a 200-year-old family-owned media group based in Sweden with business operations in 25 countries.
About Hachette Filipacchi Media U.S. (HFM U.S.)
Hachette Filipacchi Media U.S.'s brands (http://www.hfmus.com) reach consumers through magazines, online and mobile content, as well as other extensions including books, television, radio and branded events. The company's editorial hallmark is trusted expert content along with independent product testing. Our prestigious brands fall into four sectors: Fashion (ELLE, ELLEgirl); The Luxury Design Group (ELLE DECOR, Metropolitan Home and PointClickHome); Women & Health (Woman's Day, Woman's Day Special Interest Publications); and Automotive and Motorcycling (Car and Driver, Road & Track, Jumpstart Automotive Media and Cycle World). HFM U.S. is part of Lagardère's (http://www.lagardere.com) media division Lagardère Active, a producer of special-interest content in more than 40 countries.
Bonnier Corp. contact: Dean Turcol Dean.Turcol (at) bonniercorp (dot) com, 212-219-7434
Hachette Filipacchi Media U.S contact: Anne Janas, ajanas (at) hfmus (dot) com, 212-767-5810
###