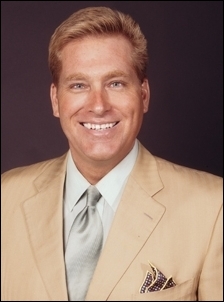 Once you make a declaration of who you are by choosing your core values, you begin to affirm your belief in who you are
Destin, FL (PRWEB) August 15, 2006 -–
The Three R's have long been considered crucial elements in the education of any child. Expanding on that enduring principle is author Scott Martineau who has developed the Three C's as critical keys to self-development in his new book, "The Power of You!: How You Can Create Happiness, Balance, and Wealth."
For those seeking a guide to personal growth, "The Power of You!" is the book they've been waiting for from Martineau. "The Power of You!", scheduled to be released Aug. 15, is the perfect union of practical advice and spiritual guidance, centered around Martineau's unique Three C's – Core Values, Conscious Triangle and Conscious Capitalism.
Martineau, Author Of The Power Of YOU!, shines the light brightly on these three self-help commandments with focused, concise and powerful language. The Core Values concept takes the lead role in "The Power of You!", as Martineau defines how this small set of principles has a profound impact on our daily lives.
"Once you make a declaration of who you are by choosing your core values, you begin to affirm your belief in who you are," says Martineau, president and founder of Conscious One, the largest Internet-based source for personal growth. "Core Values begin to function as spam filter for your soul. You only let in and work with the types of people and issues that are affirming to your core values. Everything else goes into the spam filter."
There's certainly no unwanted spam throughout the 224 pages of Martineau's passionate call to help millions achieve their true potential, as the remaining two tenants of the Three C's define a philosophy that focuses on sustainable, long-term results. Martineau is the CEO and founder of ConsciousOne.com, the world's leading internet provider of online courses in personal development, business and spirituality. The site has grown from 7,000 members to over 600,000 in just 3 years.
The Conscious Triangle and Conscious Capitalism continue the course of contemporary ideas that challenge the established mindset and lead to personal empowerment.
"You use your feelings, thoughts, actions – the Conscious Triangle – to decide whether or not you want to explore a particular item or area of interest," says Martineau. "Meanwhile, Conscious Capitalism allows you to pursue your interests with passion and abandon. The economics of scarcity that ruled the last century have yielded to Conscious Capitalism, where free markets and individual pursuits win big."
"The Power of You!", published by Wiley, John & Sons, is one of those rare books that proposes a real vision for the future, as societal trends have put more and more pressure on both personal and professional lives. Martineau has recognized that trend, which inspired him to write "The Power of You!"
"I just kept seeing a larger and larger gap between peoples' business and personal lives," he said. "Too often I was seeing and hearing about business people who had acquired success but sacrificed their personal lives, or people that had healthy personal lives but lived with tremendous scarcity. I'm adamant that the two concepts – business and personal success – are not mutually exclusive. To the contrary, living a blended and connected lifestyle is the only way to achieve true happiness."
Other authors are the toughest critics, and they're calling The Power Of YOU! a "brilliant book", a "must-read" and referring to Martineau as a "vanguard of a new era of personal and business development." The intersections that lead to the soul are often clogged with personal and professional gridlock. Martineau's "The Power of You!" opens those roads, bringing happiness, balance and wealth in one inspirational book.
###