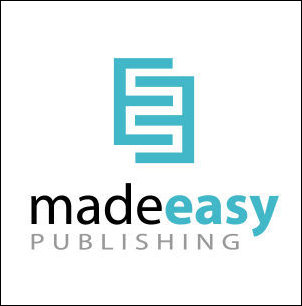 Everyone is an expert in something
Edmond, OK (PRWEB) November 21, 2006
Traditional book publishing models are on the decline as entrepreneurial authoring gains a foothold in the marketplace, providing opportunities for anyone to become an expert in their field and gain instant credibility. New York Times Best Seller, Joel Comm, today announced that Made Easy Publishing is now accepting new non-fiction manuscript ideas to be considered for publication.
Comm, known as The Internet Revenue Expert, is author of The New York Times Best Seller, 'The AdSense Code', published in May 2006 by Morgan James Publishing, a New York publishing house. Made Easy Publishing is a new imprint of Morgan James Publishing, designed to serve the needs of new authors who wish to gain credibility and grow their business.
"Everyone is an expert in something," says Comm, "and writing a book is the fastest and most effective way to gain credibility and exposure so the rest of the world knows that you are the expert. The problem," Comm continues, "is that traditional publishers are rarely concerned with the author's business or career growth. They are simply interested in how many books an author can sell. Made Easy Publishing's mission is to serve authors and their goals first and foremost."
Unlike traditional publishing houses, the Entrepreneurial Authoring model of Made Easy Publishing provides authors with great control over the editorial content, design and marketing of their book, as well as a larger royalty, frequently in the 20% range, yet also provides authors full nationwide bookstore distribution for increased sales, credibility, and awareness.
Comm says, "Many business owners and individuals are now realizing that authoring a book can provide leverage and momentum that will give them an advantage over their competition."
Future authors may instantly download a 20-minute podcast featuring Joel Comm and David Hancock, founder and CEO of Morgan James Publishing by visiting the Made Easy Publishing web site at http://www.MadeEasyPublishing.com
Joel Comm is a socially conscious Internet entrepreneur and technology visionary who creates family friendly web experiences while showing people how to earn income online. Recognized by many as the leading expert in Google AdSense, Comm's materials have helped thousands discover the strategies to multiplying their income on the Internet.
For more information contact InfoMedia, Inc. at (405) 348-2800 or visit http://www.MadeEasyPublishing.com.
# # #