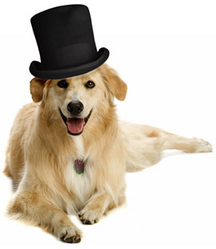 At least 30 million children use the Internet as a source of information
New York (Vocus) February 4, 2008
The ASPCA® (American Society for the Prevention of Cruelty to Animals®) today announced the launch of a new chapter in its national Humane Education program: "Henry's Book Club," at http://www.aspca.org/henrysbookclub. This is a new, online, interactive program designed to expose young readers to quality humane literature and increase awareness of animal welfare among children.
"At least 30 million children use the Internet as a source of information," said ASPCA President & CEO Ed Sayres. "Henry's Book Club exemplifies the unique benefits of using the Internet to further education. It is our hope that through Henry's Book Club, we will spread awareness of ASPCA award-winning books through online community outreach, while simultaneously teaching children the benefits of the human/ animal bond."
Named in honor of ASPCA founder Henry Bergh, Henry's Book Club will feature ASPCA award-winning books selected for their exemplary handling of subject matter pertaining to animals and the environment. The inaugural selections for February— A Dog's Life by Ann Martin and Buddy Unchained by Daisy Bix—commemorate the millions of animals who enter shelters each year and celebrate those who provide them with safe and loving homes.
On the first Monday of every month, Henry's Book Club will feature two books—one for ages five to eight and another for ages nine and up—selected by "Henry," the club's dog mascot who will don a Henry Bergh-like top hat. For each of these two selected titles, the ASPCA will provide a brief description of the book and a list of suggested discussion questions that invite use by parents, teachers, scout leaders and kids themselves. The discussion questions are intended to educate children about humane and environmental issues as well as promote respect for their communities, neighbors and animals alike. In addition, the Web site will host special guest authors and moderated discussion groups that will be eligible for readers over age 13.
For more information on the ASPCA, or to learn more about Henry's Book Club, please visit http://www.aspca.org/henrysbookclub.
About the ASPCA®
Founded in 1866, the ASPCA® (The American Society for the Prevention of Cruelty to Animals®) was the first humane organization established in the Americas, and today has more than one million supporters throughout North America. A 501 [c] [3] not-for-profit corporation, the ASPCA's mission is to provide effective means for the prevention of cruelty to animals throughout the United States. The ASPCA provides local and national leadership in animal-assisted therapy, animal behavior, animal poison control, anti-cruelty, humane education, legislative services, and shelter outreach. The New York City headquarters houses a full-service, accredited animal hospital, adoption center, and mobile clinic outreach program. The Humane Law Enforcement department enforces New York's animal cruelty laws and is featured on the reality television series "Animal Precinct" on Animal Planet. For more information, please visit http://www.aspca.org.
###