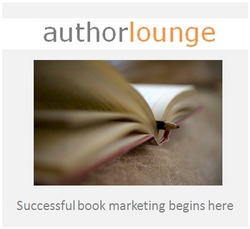 Book marketing is the single biggest factor that determines if a title will be successful or not
Santa Clara, CA (PRWEB) March 28, 2010
Self-published authors know how difficult it is to get visibility for themselves, especially when they are not backed by a large publishing company that is spending money to promote them and their books. Not being visible is the biggest reason why some great books don't make it to stardom.
authorlounge a media startup is focusing on changing that. Offering authors a chance to get interviewed and published with some of the largest news networks online including Google and Yahoo, the company has already helped over 300 authors get the promotional push they needed.
"Book marketing is the single biggest factor that determines if a title will be successful or not", commented Manan Pandya - founder of authorlounge and a self-publishing enthusiast. We help authors - especially self-published authors get a fair chance at creating a buzz around their books, which till now was available only to those who had that big publisher standing behind them with the spending power.
With the self-publishing market growing, book marketing services provided by companies like authorlounge is a great help for authors. "I think authorlounge has the best book marketing tool that i've ever seen in my entire career. And this comes from a woman who has published 9 books in the last three years." said Sandra Martin - a customer of authorlounge.
Priced at 169.99$, authorlounge is an indispensable tool for authors when planning their book marketing activities.
"We decided to price ourselves at a level where authors would be extremely comfortable using our services. We spent about a year to research and optimize our product so that when we launch it, it works perfectly. And it has so far" - added Manan.
The company is hopeful of working with close to 1,000 authors this year. While the number looks ambitious, over 300 authors have already used authorlounge within 3 months of launch.
About authorlounge
authorlounge is a media startup headquartered in India, and is a subsidiary of minus6 Interactive - one of the country's largest mobile advertising agencies. To learn more about authorlounge and their services, please visit http://www.authorlounge.com
###