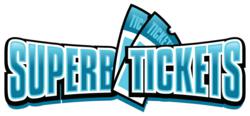 In addition to The Book of Mormon tickets, SuperbTicketsOnline.com has cheap concert tickets available for sale.
Milwaukee, WI (PRWEB) April 09, 2013
SuperbTicketsOnline.com has announced that it has made prime The Book of Mormon tickets available for the popular production's visit to Boston. The musical will be performed every evening from April 9-28 except for Mondays. There will also be matinees on all Saturdays and Sundays during that time period. It will be performed at the historic Boston Opera House. The venue is conveniently located a couple blocks east of Boston Common.
The Boston Opera House regularly plays host to touring Broadway productions. It is also the home venue for the Boston Ballet. Its production of The Sleeping Beauty will be taking place here through April 7. In 2004, the building received a $54 million restoration. "The Lion King" was performed here on July 16 of that year. The Boston Opera House opened in 1928 and was primarily a venue for live vaudeville and the playing of movies throughout its early years.
This musical is one of the most popular in America right now. It received nine Tony Awards in 2011, including one for Best Musical, and its Broadway cast recording reached the third spot on the Billboard 200 and earned a Grammy Award for Best Musical Theater Album. The musical also earned accolades in five categories at the 2011 Drama Desk Awards, including for Outstanding Musical.
It premiered at the Eugene O'Neill Theatre on Broadway on March 24, 2011. The musical is still being performed at this historic theatre that opened in 1925 with a production of "Mayflowers." The touring production will head to Toronto following its stay in Boston. The tour started with previews in Denver in August before officially opening in Los Angeles a month later. Shows are also being performed in Chicago and London.
Two of the creators of this musical, Matt Stone and Trey Parker, were also behind "South Park." The other, Robert Lopez, worked on "Avenue Q" and received a Tony Award for Best Original Score in 2004 for his work on that musical. The story that will be detailed in Boston in April will be about two Mormon missionaries and their time in Uganda during a period of war.
About Us
In addition to The Book of Mormon tickets, SuperbTicketsOnline.com has cheap concert tickets available for sale. Jason Aldean tickets have been selling at an especially fast clip. Tickets for sports events are also popular.