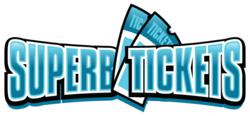 SuperbTicketsOnline.com is currently going through a high demand for tickets to the Cleveland shows
Milwaukee, WI (PRWEB) June 10, 2013
The award-winning musical has been having a very successful run on Broadway since its 2011 debut, and touring versions of the show are appearing at theaters in various parts of the United States and will continue to do so into 2014. SuperbTicketsOnline.com is currently going through a high demand for tickets to the Cleveland shows, but ample seats are available for everyone who is interested in attending an upcoming event. Performances begin on June 18 and conclude on the 7th of July.
The critically acclaimed musical has been taking place on stages across the map, and theaters have been packed with enthusiastic fans who have heard many good things about the show. Some of the U.S. cities where the show has been or will be appearing include New Orleans, Fort Lauderdale, Cincinnati, Baltimore, Orlando, Los Angeles, Houston, Seattle, San Diego, Columbus, Providence, Omaha, Philadelphia, Chicago, Buffalo, and Washington, D.C. The show is also running in other areas, such as Toronto, Canada, and London's West End.
BOM has received nine Tony Awards, one of which was for Best Musical. The show has been touted as one of the funniest musicals of all time. Even the catchy score has won a Grammy for Best Musical Theater Album. The storyline has received high praise, as has the score and the choreography. Theatergoers across the U.S. and in other locations are anxious to obtain Book of Mormon tickets to attend a production about which so many positive remarks have been made. Touring versions of the show are providing the opportunity for many theater buffs to obtain tickets and attend an upcoming performance.
The musical has become so popular that additional shows were added to specific locations to keep up with the high demand for tickets. It is a production that is specifically geared toward adult audiences and is not suitable for young children. The rave reviews that the musical has been receiving have been the cause of a great deal of curiosity about the show and interest in seeing it, which may well be responsible for the large crowds that have been attending performances all over the country.
About Us
SuperbTicketsOnline.com has a large supply of Book of Mormon tickets in the inventory. Customers visiting the site can also find Wicked tickets, Matilda tickets, and many others.