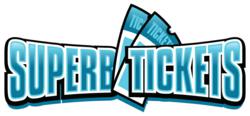 SuperbTicketsOnline.com offers a wide array of Book of Mormon tickets to theatergoers desiring to see the show.
Milwaukee, WI (PRWEB) January 14, 2013
The musical has won 9 Tony Awards and has been delighting audiences ever since its Broadway premiere in March of 2011. Touring versions of the show are now traveling across the United States, and Rochester Auditorium in New York will be featuring the very amusing musical on March 5, 6, 7, 8, 9 and 10. There will be a total of 8 performances, and a 2:00 p.m. matinee will be featured on March 9 with a 1:00 p.m. show on the 10th of the month. Rochester Auditorium seats approximately 2,400 and was built in 1928. It has hosted a number of entertaining theater productions, and the auditorium features a majestic organ containing 1,619 pipes, quite an accompaniment to lively musical scores.
Book of Mormon tickets are selling rapidly for Rochester Auditorium performances as well as all other shows touring the U.S. and appearing on Broadway. The show has been receiving positive reviews from audience members and theater critics. It tells the story of two young and naive Mormon missionaries who are sent to a remote section of Uganda for the purpose of converting the local villagers. There are many obstacles to overcome for the young gentlemen, and audiences are kept highly amused by the adventures of the missionaries and the other characters in the production. The musical score won a Grammy for Best Musical Theater Album, and the production was created by Trey Parker and Matt Stone of South Park fame.
The hilarious musical presentation is visiting a number of U.S. locations besides the Broadway showing and those performances at Rochester Auditorium. It is appearing in theaters in such destinations as Chicago, Illinois; Boston, Massachusetts; Cleveland, Ohio; Des Moines, Iowa; Detroit, Michigan; St. Louis, Missouri; Buffalo, New York; Seattle, Washington; Pittsburgh, Pennsylvania; Portland, Oregon; and Washington, D.C. The show has been a huge success at every theater where it has been appearing, and it will continue to run on Broadway at the Eugene O'Neill Theatre through December of this year. Theatergoers who want to attend a lively performance that contains superb acting, a catchy musical score and brilliant choreography will want to obtain seats for this hilarious show.
About Us
SuperbTicketsOnline.com has many Book of Mormon tickets available for purchase along with Wicked tickets, Les Miserables tickets, and seats for many other theater shows appearing on Broadway and touring across the U.S.