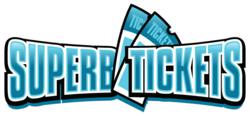 Several shows went over a million dollars for the first time in nearly a month.
Milwaukee, WI (PRWEB) December 16, 2012
New York City is recovering from Hurricane Sandy in hundreds of ways, but one of the industries that felt the repercussions of that epic storm heavily was the city's many theaters. Ticket sales during and immediately after the storm fell to some of the lowest levels in a decade. Tourists and city dwellers alike avoided Broadway, and even popular shows like Wicked played to empty houses.
Last week, ticket sales finally began to pick up. Several shows went over a million dollars for the first time in nearly a month. Tourists are heading to New York City to enjoy the holiday lights and shows, and since tourists make up two-thirds of the Broadway ticket buying public, every production felt their absence after the storm. New York City sparkles during the holiday season, and despite the setbacks of Hurricane Sandy and Snowstorm Athena, the city is gradually coming back to life. The holidays are one of New York City's biggest tourist times, and while some areas of the city are still off-limits, the biggest attractions, like the Statue of Liberty, Central Park, and the Great White Way, are fully operational.
No trip to New York City is complete without seeing one of the many award-winning theatrical productions. Last minute holiday shoppers may try to fill their loved ones stockings with tickets for the best shows on Broadway, but with ticket sales surging, experts at SuperbTicketsOnline.com believe finding the most sought after tickets, like Book of Mormon tickets, will be a difficult if not impossible task if shoppers try to buy once they get to New York. The top musicals on Broadway are always a big draw, and with thousands streaming into the city to see sights like the Rockefeller Center Christmas tree, those shows will sell out. Buying tickets in advance from trusted internet ticket brokers avoids the lines and disappointment of a sold out sign in the box office window.
SuperbTicketsOnline.com has more than just great Broadway shows like Book of Mormon tickets for holiday shoppers. Their selection of Justin Bieber tickets, Fleetwood Mac tickets, and other great events makes it easy for anyone to get a great gift this holiday season.