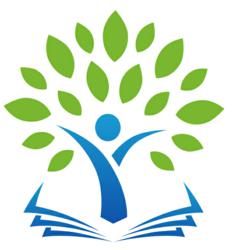 As a small business ourselves, we have a heart for independent booksellers – and we understand the unique challenges facing book stores today. This new service will level the online playing field.
Suwanee, Georgia (PRWEB) May 02, 2012
For nearly a decade, DeeperCalling Media (DCM) has operated a thriving paid internet bookstore eCommerce service. The platform has proven extremely popular with booksellers throughout the country, and has been used to power thousands of mission critical bookseller websites. Now DeeperCalling - in close consultation with industry partners including distributors, trade associations, and retailers - is offering a new free version of its internet bookstore service.
"As a small business ourselves, we have a heart for independent booksellers – and we understand the unique challenges facing book stores today. Retailers are struggling to compete against big box giants and are looking for a way to level the playing field. This Booksellers Free Online Bookstore program will give merchants the necessary tools at an extremely affordable price – free. This is a no-strings service designed for stores with no current viable online strategy. It allows all bookstores to establish a solid beachhead in online retailing and drive new revenues from internet sales." stated DeeperCalling CEO Bill Goodyear.
Booksellers to Receive Free Online Store
To complement its paid service, DCM is launching a service completely free of any enrollment or recurring fees. In a time when retail booksellers of all sizes are going out of business or struggling to compete in a fast-moving, high-tech world, this is an opportunity for any bookseller wanting to join the online store marketplace to do so with no risk. This service is optimized to the needs of booksellers desiring a no-cost and fully functional way of getting a professional online store. DeeperCalling is giving store proprietors all the tools necessary to thrive online.
Free store features include:

Fully customizable template to reflect the look and feel of any store – easily add logos, or trademarks
Unlimited number of product pages. Add Reading Lists, Hot Picks, Book Reviews and more
Choice of either of two free online store plans:
*2.3 Million active in-stock books and entertainment products; or
*Over 170,000 active in stock Christian Books & products

Completely autonomous pricing policies, discounts, special offers, coupons and other marketing
Quick Easy Checkout with credit card & PayPal processing included
Sales can pull from existing in-store inventory, or drop-shipped from major book distributors: Baker & Taylor, Ingram Book Group, Super-D, Anchor, STL, & Spring Arbor
Search Engine friendly for Google, Yahoo, and Bing indexing
Entrepreneurs Reinvest Capital; Stand Alone Booksellers Save Money
Most book retailers, including members of the American Booksellers Association (ABA), as well as members of the Christian Booksellers Association (CBA), qualify for the free service. Store owners can expect a savings of $1,000 to $2,000 per year compared to paid online bookstore programs. That is money straight to the book shop bottom line! This is an excellent way to get started in internet retailing with zero capital investment.
About Deeper Calling Media
Deeper Calling Media is the world's largest supplier of turnkey full service internet web stores for booksellers in the ABA, CBA, Church & ministry markets. The company offers fully customizable bookstores, online stores, and drop ship programs. Visit deepercalling.com for more information regarding the company.