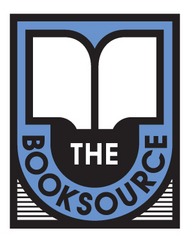 We wanted to make this Website as robust as possible so that teachers can meet the needs of their students in as little time as possible
Saint Louis, MO (PRWEB) February 3, 2010
The Booksource launches a major expansion of its K-12 trade book Website, http://www.Booksource.com, and adds functions that enable teachers to easily build reading lists, search for books by theme or teaching need, and share teaching strategies using the site's 29,000 titles.
Booksource Website users will find it much easier to search for books based on their classroom or district needs. Teachers and administrators will now be able to search the Booksource's 29,000 titles--the largest catalog of K-12 leveled reading books in the country-- for books that meet specific state standards, particular subject matter, themes, reading skills (such as comprehension strategies, fluency), grade level, guided reading levels, language (Spanish is available), and more.
Part of the redesign was a response to the changing demands of teachers complying with reading standards, with the three most widely used leveling systems in use on the site. But more importantly, the Booksource wanted to make ordering book sets faster, easier and more comprehensive for time-pressed educators.
"Teachers have a tough job. Our goal at the Booksource is to make it less complicated for them by giving them tools to provide the best books within their classroom libraries for their students' wide array of reading needs," Booksource President Neil Jaffe said.
Teachers will be able to create their own reading lists that they can then share with other teachers. They can also comment on and share their teaching tips and assessments using individual books. The site also includes many more images of book covers to help educators recognize titles they wish to order.
School districts with special contracts will be able to access "mini-stores" tailored just to them that will automatically apply negotiated discounts to all purchases for that district.
"We wanted to make this Website as robust as possible so that teachers can meet the needs of their students in as little time as possible," Jaffe said.
Enhancing the Website will also allow the Booksource to become more environmentally friendly. The company will print fewer book catalogs, and the goal of markedly reducing all catalogs within the next five years.
About The Booksource
The Booksource is a distributor of children's literature to K-12 schools across the country. It has been wholesaling trade books nationally for 35 years and has 200 employees. Its divisions include Peaceable Kingdom Press of Berkeley, Calif., and San Val Inc., a short-run, hardcover binder servicing book distributors to the school and library markets. Additional information is available at http://www.booksource.com.
###