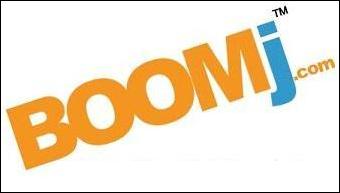 By collaborating with Allison & Partners, BOOMj.com will be working with a firm that excels at creating and executing integrated media solutions that work in concert with our clients' business objectives
Santa Ana, CA (PRWEB) July 2, 2007
BOOMj.com, Inc.™ a lifestyle portal for a niche market serving Baby Boomers and Generation Jones announced today that it has signed a contract with Allison & Partners (http://www.allisonpr.com), a public relations firm that specializes in four market sectors: consumer products and services, professional services, technology, and travel.
"Allison & Partners specializations fit well with BOOMj's features as an all inclusive lifestyle network for our target demographic of Baby Boomers and Generation Jones," said George Pursglove, President/CEO of BOOMj.com, Inc. "By providing a comprehensive social network, combined with secure online shopping, a full travel site, and breaking news in categories that our target demographic deems the most important: Heath, Finance, Lifestyle, Politics, and Movies/Entertainment, we are excited to work with a firm who's strengths compliment our own."
"By collaborating with Allison & Partners, BOOMj.com will be working with a firm that excels at creating and executing integrated media solutions that work in concert with our clients' business objectives," said Tom Freydl, President of Allison & Partners New York. "We have a history of successful programs in this space including our work with YouTube.com. With the features that Social Networking has to offer its members, we are excited to help them get the message out to the masses."
BOOMj.com is the first lifestyle and social networking site to celebrate the Baby Boomers and Generation Jones segment as denoted by Jonathan Pontell.
About Allison & Partners:
Allison & Partners is a national independent communications firm with practice areas in consumer, hospitality/travel, professional services and consumer technology. Representative clients include ARAMARK, ZipRealty, Sorrento/Precious Cheese, Sony and Best Western International. Allison & Partners is a member of Pinnacle Worldwide, an international network of independently owned communications firms in major cities around the world. Headquartered in San Francisco, Allison has offices in New York, Washington, D.C., Palo Alto, Los Angeles, San Diego, Phoenix and Orange County.
About BOOMj.com, Inc.™:
BOOMj.com, Inc., is a Web-based lifestyle portal for a niche market serving Baby Boomers and Generation Jones. BOOMj.com provides an integrated and highly focused community which incorporates personalized social networking and e-commerce, travel, health, finance, political and entertainment news for our target market. For more information regarding the company, please visit BOOMj
Safe Harbor Statement:
This news release contains certain forward-looking statements pertaining to future anticipated projected plans, performance and developments, as well as other statements of historical fact that may be considered to be forward-looking statements. Written words such as "may," "will," "expect," "believe," "anticipate," "estimate," "intends," "goal," "objective," "seek," "attempt," or variations of these or similar words, identify forward-looking statements. These statements by their nature are estimates of future results only and involve substantial risks and uncertainties, including those detailed from time to time.
###