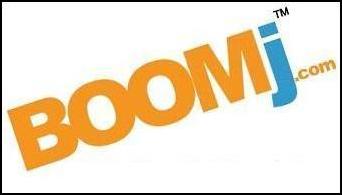 Jonesers, born 1954-1965, are 26 percent of all U.S. adults, and earn the highest incomes of all generations, yet have been largely ignored online
Santa Ana, CA (PRWEB) July 18, 2007
This demographic is also experiencing a growing trend of a publicly recognized redefinition. Traditionally, all these individuals have been torn between the generational heading of Baby Boomers or Generation X'ers, but the launch of BOOMj.com solidifies the offline trend of this cohort - Generation Jones - moving online.
This key demographic Baby Boomers and Generation Jones now has a home on the Internet with BOOMj.com (http://www.BOOMj.com). BOOMj.com provides a single source solution for the primary reasons why Boomers and Jonesers use the Internet - Online shopping, social networking, travel deals, headline news, and focused information.
"Jonesers, born 1954-1965, are 26 percent of all U.S. adults, and earn the highest incomes of all generations, yet have been largely ignored online," said Jonathan Pontell, esteemed social commentator, political consultant, and BOOMj advisory board member. "I've worked with BOOMj's talented internal team to help create a home that specifically appeals to this audience."
"BOOMj.com is the first social network geared towards Baby Boomers and Generation Jones moving towards the new internet paradigm of Web 3.0," said George Pursglove, President/CEO of BOOMj.com. "We were striving to provide a combination of content, community, commerce, context, and personalization, in conjunction with vertical search before we knew the formula for Web 3.0 officially existed. It is a work in progress as all social networks are, but we are confident that our ability to communicate with our members and act quickly on their suggestions will allow us to build the best lifestyle network for Baby Boomers and Generation Jones."
"There are definitely a few reasons why the launch of BOOMj.com is important," said Jim Welch, expert in the field of generational differences in the work place, and advisory board member of BOOMj.com. "But one area that cannot be overlooked is the business application of this demographic finally having a home online. Because this demographic is the fastest growing population on social networks, and spends the most dollars online, creating a home for them on the net could facilitate a significant shift in allocation of online ad dollars."
Major organizations, including top global ad agencies and top Fortune 500 companies, have already invested significant resources into targeting Jonesers as a separate group from Boomers.
BOOMj.com incorporates featured articles from experts in various fields, such as finance, health and relationships. It also provides a much needed online political home for this important group of voters. Jonesers have been singled out by top pollsters and polititians as the key vote which will decide the '08 election, and BOOMj.com gives them a place to get all the information they will need for their decision.
About BOOMj.com, Inc. ™:
BOOMj.com, Inc. is a Web-based lifestyle portal for a niche market serving Baby Boomers and Generation Jones. BOOMj.com provides an integrated and highly focused community which incorporates personalized social networking, e-commerce, travel, health, finance, political and entertainment news for our target market. For more information regarding the company, please visit http://www.boomj.com.
Safe Harbor Statement:
This news release contains certain forward-looking statements pertaining to future anticipated projected plans, performance and developments, as well as other statements of historical fact that may be considered to be forward- looking statements. Written words such as "may," "will," "expect," "believe," "anticipate," "estimate," "intends," "goal," "objective," "seek," "attempt," or variations of these or similar words, identify forward-looking statements. These statements by their nature are estimates of future results only and involve substantial risks and uncertainties, including those detailed from time to time.
###