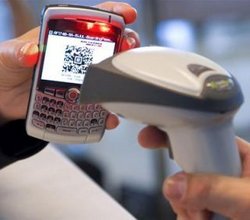 Gone are the days of leafing through penny saver newspapers, and cutting out coupons with a pair of scissors
New York, NY (PRWEB) March 14, 2011
Recent studies have shown that coupon use is on the rise, in particular amongst twenty and thirty-something's. Where "clipping" coupons was once viewed as stingy, frugal act only grandparents used to engage in, it is now a practice that shows an individual is simply a savvy consumer.
The reason for younger consumers turning to coupons can largely be attributed to how coupons are now obtained. Gone are the days of leafing through penny saver newspapers, and cutting out coupons with a pair of scissors. Today's savvy consumer uses the internet to get his or her coupons. Internet coupon use has been such a popular trend in fact, that internet coupon searches have more than doubled in the last few years. Certain companies such as BoostBargains have pushed the gamut even further, allowing coupon use to be even easier and more convenient, by way of mobile coupons.
"What I love about mobile coupons is that I don't have to prepare before going to the store. All I need to do is use the internet on my phone, search for available coupons of whatever store I'm at, and it comes right up on my phone. I show the mobile coupon on my phone to the cashier, they scan it, and that's it. So much easier than having to print out and carry in my pocket," says 26 year-old Christian Lipton.
There is a large misconception that many of the coupons offered online are for grocery stores. This is definitely not the case, which is another reason young adults are drawn to use mobile coupons. Some of the larger, more reputable mobile coupon sites such as BoostBargains have partnered up with a vast number of retailers across the country to provide mobile coupons. Banana Republic, Gap, Target, WalMart, Victoria's Secret, and Staples are just some of the retailers that BoostBargains offers coupons for.
With mobile coupon use being so convenient and easy, use of such sites as BoostBargains.com are expected to more than double in the upcoming years.
###