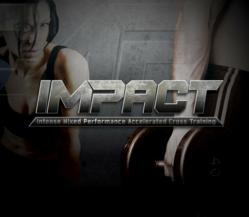 IMPACT is the new way of operating a fitness boot camp business
Rancho Santa Margarita, CA (PRWEB) January 03, 2012
Dr. John Spencer Ellis, America's leading expert on fitness, personal development and health living, has co-created IMPACT with Kelli Calabrese, 23 year fitness, nutrition and lifestyle expert. I.M.P.A.C.T. stands for Intense Mixed Performance Accelerated Cross Training and it was developed to provide top fitness coaches with a proven turn key solution to reaching more people in providing them with a complete, safe and highly effective fitness, nutrition and lifestyle plan. It was also developed to deliver those seeking new found levels of fitness a more enjoyable and results driven way to achieve their personal best.
Today 75 of the top fitness coaches are preparing to launch IMPACT in 31 states and 4 countries. IMPACT is a workout done in a group setting with minimal equipment and maximal results. It's a fraction of the cost of personal training, is lead by a top certified fitness trainer, can be performed indoors or outdoors and the group dynamics give social seeking individuals a chance to be motivated by like minded fitness enthusiasts.
Ellis says, "IMPACT is intended to guide you to reaching the upper limits of your metabolism, a fit physique, a detoxified healthy body, unlimited energy, and a lifestyle you can enjoy. IMPACT is an intense workout that will push your physical limits, have you performing fun, effective and unique exercises in a strategic format and will get you in the best shape of your life – in no time!"
Kelli Calabrese states, "The IMPACT workouts are 3 days per week for 55 minutes and participants can expect to lose 6 – 12 pounds, 1 – 3 inches off their waist and 1 – 3% body fat in the first month. They can expect to gain higher levels of energy, reduce pain, improve posture and look and feel younger. The workouts strategically cover all of the components of fitness including a warm up, speed, agility and quickness, strength training, cardio conditioning and stretching."
John Spencer Ellis Enterprises is a solutions provider for fitness and coaching professionals around the world, providing education, turn-key business programs, coaching and resources for new and advanced fitness and coaching professionals. For more information about John Spencer Ellis Enterprises or to learn more about IMPACT, visit http://www.impactmethod.com.
# # #