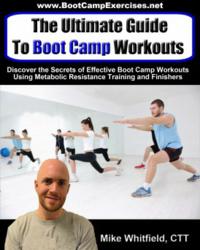 Atlanta, GA (PRWEB) November 05, 2012
Bootcamp experts Shawna Kaminski, Brian Kalakay, and Mike Whitfield have teamed up for the first time to bring the fitness industry a complete done-for-you system for Bootcamp coaches and trainers across the world and it's called, "The Ultimate Bootcamp System". The popular Bootcamp Workouts site, Bootcampexercises.net just released their official review of the program.
"This done-for-you system is a must-have resource for bootcamp coaches all over the world", said the website representative. He went on to say, "Bootcamps are popping up all over and trainers must set themselves apart with a unique hook that brings ongoing referrals and clients on a consistent basis. This system delivers 86 ways to do that. This system brings 24 of Shawna's challenges, which are a compilation of challenges that coaches can use in their camps so that their clients can see their progress week after week. There are also 31 unique and fun games that coaches can implement in their bootcamps to allow their campers to not only get better and faster results, but to simply be a kid again.
And finally, there are 31 finishers that coaches can tag on to any bootcamp workout to end their training session in a unique and challenging way that will have their campers coming back for more. There is no system like this on the market, especially in one place. This is the best client magnet any coach or trainer can get on the market. When trainers combine these challenges, games and finishers with each of their workouts, they will be able to beat bootcamp workout boredom forever. This is what brings campers coming back week after week. I got my hands on it the second it came out. This is going to change the way bootcamps are done".
You can find out more about this system at http://www.bootcampexercises.net/go/Ultimate-Bootcamp-System/