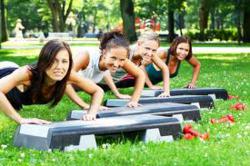 A mediocre idea that generates enthusiasm will go further then a great idea that inspires no one. ~ Mary Kay Ash
Chino Hills, CA (PRWEB) January 10, 2012
Just three years ago, a personal trainer could start a boot camp and instantly win. Today, fitness boot camps have sprung up literally everywhere! This hot fad has had some negative consequences: some boot camps are good, and some are total rip-offs. No amount of boot camp marketing can save the really bad ones from imminent destruction, but what about the credible, honest boot camp that just wants to survive the fad to help countless clients achieve their health and fitness goals?
Chino Hills Boot Camp Marketing Expert "7 Figure" Sam Bakhtiar has been working in the industry for more than 20 years and he's seen it all. "I guess you could say, I got into the business when bodybuilding was the big craze," Sam explains. "I myself was a champion bodybuilder who grew up admiring the Arnold Schwarzeneggers of America. For a while, every fitness club had bodybuilding coaches on staff. During the eighties, it was all about at-home DVDs and fitness gadgets, and we had to scramble to compete by offering better classes and better equipment. A few years back, everyone wanted to do pilates and yoga. Now it's about affordability and offering personal training services for less with boot camps."
"Customer service and creating your own tribe will set you apart from the masses if you are actually good at what you do," Sam explains. "But you can't put all your eggs in one basket with this boot camp marketing trend because you could very well be out of a job in the next five years if you do."
Sam Bakhtiar offers the following tips to improve current boot camp marketing efforts and survive once the bubble inevitably bursts:
1. Get educated. "I always quote Zig Ziglar when he said, 'Rich people have small TVs and big libraries, and poor people have small libraries and big TVs.' Investing in your education by reading books, attending seminars, seeking more certifications and mentoring millionaire trainers like me will pay off huge dividends."
2. Get a system. "Don't fly by the seat of your pants. You need systems for everything you do in this business or you're going to senselessly waste time and stress yourself to the max in the process. Every millionaire has a series of systems that keeps money flowing in at all times. Do you?"
3. Get diversity. "At our gym, we have so much more than just boot camps. We also offer workshops, nutrition counseling, dinner-and-a-movie parties themed around different fitness topics, semi-private personal training, and performance training. Be creative and always look for ways to offer new value."
January 2012 is the perfect time to get a leg up on the competition and attend an educational boot camp marketing event. Visit http://www.super-trainer.com for details.
About Sam Bakhtiar
Sam Bakhtiar is a Persian-born American with over twenty years of experience in fitness training and body building. After completing B.S in Premed and Nutrition, Sam also received a degree of doctorate of Chiropractics. Along with being one of the best fitness trainers, Sam is also a business and marketing expert. After establishing a successful fitness training business with substantial income, Sam is helping other professionals in the industry to achieve their business goals. For more information, please contact using the following information.
Contact Information:
Sam Bakhtiar
Fitness Concepts
909-393-9075
http://www.super-trainer.com
###