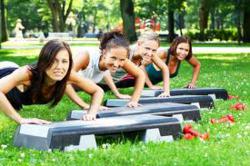 Success is not measured by what you accomplish but by the opposition you have encountered, and the courage with which you have maintained the struggle against overwhelming odds. ~ Orison Swett Marden
Chino Hills, CA (PRWEB) February 29, 2012
Despite the emergence of newer marketing channels like video marketing, social networking and mobile app creation, there is still a place for boot camp marketing via email. In fact, it's widely used for prospecting and, particularly, to increase retention rates. Sam Bakhtiar is a champion bodybuilder, personal trainer, fitness franchise owner and boot camp marketing expert with over 20 years of fitness industry experience. Here he offers several tips for getting the best email open rates.
1. Email your prospects late on Friday.
Our studies show that more boot camp marketing materials are read on weekends and late at night. Friday, just before work lets out, is a very good time as people wrap up their work-related business before the weekend. For others, they finally have a chance to unwind and patiently look through their inboxes on a Saturday or Sunday evening. Sam Bakhtiar also recommends setting up an analytic program to run one's own tests to see which hours yield the best open rates. "All the information is there for the taking if you have the tools to run metrics seamlessly. For a very small price, you can also outsource this work if you're not really into data mining," Sam explains.
2. Create emails that contain worthwhile content.
Sure, some boot camp marketing emails will be sent for the expressed purpose to get prospects to sign up for a particular promotion. Only about 12 percent of emails are actually forwarded to friends, family and coworkers, so it's a good idea to keep track of which emails get forwarded and do more of that. "We try to pack our newsletters with as much humor as humanly possible," Sam clarifies. "We also like to give people healthy recipes and tools that will help them achieve their goals. We'll send out some mailers that include newsy articles about health and fitness studies that have been catching headlines and we'll include a few inspirational quotes or photos that make people feel good."
3. Consider the subject line very carefully.
The subject line is the most important sentence in all one's boot camp marketing copy because all other copy is wasted if the prospect doesn't open the email. If the subject line is too long, people won't read it. If the subject lacks a value incentive, people won't bother. "I recommend packing three descriptive words into your subject if you want a good open rate," Sam advises. Something like "New Camper Checklist," "Weight Loss Tools" or "Super Bowl Recipes" would fare well, for instance.
Email open rates are important in boot camp marketing because it shows the effectiveness of a sales team's promotional efforts and also reveals data on engagement. "Effective communication is a big part of relationship building," Sam says, "and those two things are what it takes to retain clients and drive referrals." In addition to these tips, Sam Bakhtiar offers a step-by-step blueprint of how to ramp up a boot camp marketing program, cut expenses and get on-track to reach six-figure income within 67 days. This premium download is being offered free this month at http://www.super-trainer.com.
About Sam Bakhtiar
Sam Bakhtiar is a Persian-born American with over twenty years of experience in fitness training and body building. After completing B.S in Premed and Nutrition, Sam also received a degree of doctorate of Chiropractics. Along with being one of the best fitness trainers, Sam is also a business and marketing expert. After establishing a successful fitness training business with substantial income, Sam is helping other professionals in the industry to achieve their business goals. For more information, please contact using the following information.
Contact Information:
Sam Bakhtiar
Fitness Concepts
909-393-9075
http://www.super-trainer.com
# # #