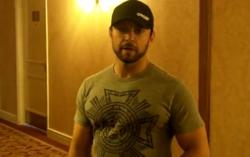 There are two primary choices in life: to accept conditions as they exist, or accept the responsibility for changing them. - Dr. Denis Waitley
Chino Hills, CA (PRWEB) August 17, 2012
The Fit Body Boot Camp franchise is one of the nation's largest fitness boot camp models, with over 300 franchise owners. However, many former owners say the company just grew "too big, too fast." One by one, they are feeling like the Fit Body Boot Camp systems are not working for them, they are not getting the support they paid for, and they're calling up fitness mentor Sam Bakhtiar who has been calling out this broken business model for what it is for years now.
"Look, I have nothing personal against these guys," says Sam Bakhtiar, a personal trainer, business owner and fitness business mentor. "It's an honest mistake that could be rectified with an apology and a change of course. If a business owner came to me and said 'I'm not happy… I want to leave,' I would immediately apologize, find out why, and try to make it better. Instead, these guys say things like 'This is the worst mistake you'll ever make' or 'You're not doing it right – just give it more energy.' That's no way to treat a client."
"When I first got started, I was all about the craft. That's why I got my doctorate in chiropractics and learned everything I could about training. But then I got out of school and couldn't get a single client because I didn't know about marketing. So the pendulum swung the other way and for a while, it was all about marketing. That's where the Fit Body Boot Camp guys are – they're just marketing, marketing, marketing. However, service beats out marketing every single time. You need to do right by the people and give them what they're paying for."
Recently, Sam granted mentorships to three Fit Body Boot Camp franchise defectors. In this video, they explain why they left the franchise and sought out Sam's services instead. One of the former owners said the problem was that the model catered to a different clientele than he was used to – and that the "one-size-fits-all" methods did not help him grow his business.
Another one of the former owners said he got little more than 15 minute coaching calls that were all about "having more energy" or generic advice to "get more referrals." The more he called to say he needed help, the more he was brushed aside. He would be given appointment times for coaching calls that never came. Sometimes his so-called "coach" would refer him to an "exclusive online training video" – that was the exact same video they were giving away to the general public for free on another website. In short, being part of this franchise was not worth the money.
The third former Fit Body Boot Camp franchise owner said that the philosophy and mission statement didn't sit well with him. He says he felt uncomfortable when he realized the franchise had the lofty goal of putting a boot camp "on every corner of the Earth." He felt like all his money, time and energy was focused on what they wanted to accomplish – to get Bill Gates sort of money in the fitness industry – rather than on growing his own business. "The bigger franchises can't help people like they used to," he explains. "They forget where they came from when they get too big too fast."
The three former Fit Body Boot Camp franchise owners learned to avoid the hype. They understand that not every business owner can make it to six or seven-figure salaries. They know that it takes a lot of ground work and there is no substitute for hard work. They realize that not all strategies that sound good in theory will work in the real world. And they know to interrogate franchise owners to get the real deal before signing on the dotted line.
"Sam's program blew me away with content," says one of the former FBBC owners.
"I couldn't believe I got a phone call back right away from the CEO himself," another adds. "I'm not used to that level of personal service. They are all about treating everyone like family here."
Sam Bakhtiar is currently offering a FREE 15-minute business coaching to all former Fit Body Boot Camp franchise owners who text "7FIGURES" to 77453. Unlike the FBBC coaches, Sam Bakhtiar still works in a studio every day, training clients, because it's his passion. He understands the complex challenges working in the field. He has a select number of spots to fill for his business coaching program, but he eagerly welcomes people who are fed up with broken systems that do not work.
"There's a better way," Sam explains. "It's not just about energy or attitude. It's about having a superior product and developing your customer service, so you can grow organically. It's about making smart business decisions that pertain to your unique market and cutting expenses. It's about aligning yourself with fitness 'family members' who have your back, no matter what, every step of the way."
About Sam Bakhtiar:
Sam Bakhtiar is a Persian-born American with over twenty years of experience in fitness training and body building. After completing B.S in Premed and Nutrition, Sam also received a degree of doctorate of Chiropractics. Along with being one of the best fitness trainers, Sam is also a business and marketing expert. After establishing a successful fitness training business with substantial income, Sam is helping other professionals in the industry to achieve their business goals. For more information, please contact using the following information.
Contact Information:
Sam Bakhtiar
Fitness Concepts
909-393-9075
http://www.super-trainer.com