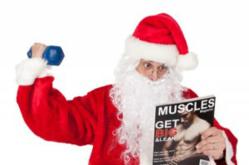 Nothing can stop the man with the right mental attitude from achieving his goal; nothing on earth can help the man with the wrong mental attitude. ~ Thomas Jefferson
Chino Hills, CA (PRWEB) November 22, 2011
The holiday season is the best time of year for personal trainers to market their boot camps. It's easy to become nervous about clients going on vacation or putting other priorities ahead of working out, but there is no reason why trainers can't boost their income streams this time of year. The most important facet of boot camp marketing is that a proven system be put into place that promises multiple income streams.
During the holidays, there are a number of boot camp marketing strategies a personal trainer may take. The key is to give prospects an offer they can't refuse – a freebie. However, simply offering free services can appear desperate if there is not a reason for the promotion. Creating "stocking stuffer" gift cards for current members to give out to family and friends is a great way to drive post-holiday business. Ideally, those branded cards will then be converted into membership cards that they can scan at the door for identification.
Online marketing is a quintessential facet of boot camp marketing as well. Every boot camp marketer needs a website with a regularly updated blog. Marketers should contact local newspapers and offer press releases promoting the boot camp as "a great way to prevent holiday weight gain," which is a story that appeals to the masses. Pay per click ads, keyword research and website optimization are all important strategies that shouldn't be overlooked.
Personal trainers who want to earn more money in 2012 can get started on a proven boot camp marketing system by downloading the "Six Figures In 67 Days Manual" by fitness marketing expert Dr. Sam Bakhtiar. This powerful 200-page personal training product is the culmination of six months of research and hundreds of field test strategies in competitive markets. On average, the driven boot camp marketer can expect to boost his or her income 25 percent right away and double it over the next few months. For the holiday season, this program is being offered free of charge at http://www.super-trainer.com. Another seasonal boot camp marketing promotion offers a free 15-minute business coaching call with Dr. Sam Bakhtiar. To take advantage of this offer, personal trainers must text "7FIGURES" to 77453.
"I've always been a little freaked out about how fast some trainers started seeing results by implementing the boot camp marketing program," Sam Bakhtiar admits. "I think it's based mostly on the fact that the book could be used right away, didn't require learning any new crazy skills, or exerting ridiculous amounts of effort.  You just had to pick the business model that worked for you, act on it, and in many cases, you were already there."
About The Company: Fitness Consulting Inc. is a fitness marketing company that assists new and seasoned personal trainers who would like to earn greater income and provide a better life for their families. The organization is led by Sam Bakhtiar, who moved from Persia to America, where he graduated with his BS in premed and nutrition, received his doctorate of chiropractic, and won first place bodybuilding titles in every class. After studying business and learning in hands-on mentorship programs, Sam began mentoring others on how they can transform their personal training businesses into fulfilling six-figure salaries.
Contact Information:
Fitness Consulting Inc
14682 Central Ave
Chino, CA 91710
http://www.super-trainer.com
###