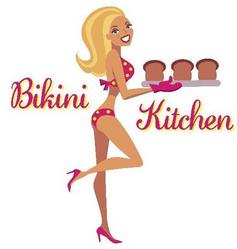 turns you brown not pink
Paradise Island, Bahamas (PRWEB) August 19, 2008
Bikini Kitchen Booty Butter announces its strategic alignment with the Miss Teen USA Pageant 2008. The popular tanning lotion was featured in promotional gift bags for the pageant contestants, and was also presented to "In Touch Weekly" magazine and "The Tyra Banks Show." Since its official launch just 3 months ago, Booty Butter has already asserted itself as one of the premier tanning lotions on the market by selling their dark tanning lotion product exclusively through their popular website: http://www.BikiniKitchen.com, and marketing exclusively on the web.
Bikini Kitchen Booty Butter tanning lotion waspart of a gift bag promotion to over 50 contestants of the Miss Teen USA Pageant. In addition, this suntan lotion was given to the all judges, and other celebrities involved with the pageant. As part of this strategic alignment and promotion, Booty Butter will also be presented to "In Touch Weekly" magazine, and the "Tyra Banks Show." "These young women are a prime example of our target audience: smart, influential, and beautiful women who can enhance their beauty safely with a gorgeous tan. We are honored to have our tanning lotion featured in this pageant, and are enthusiastic about the extra exposure this will afford our great tanning lotion," says Karrie Lynn.
Bikini Kitchen differentiates its best tanning lotion product from other tanning lotions on the market by using all-natural ingredients from Hawaii. Booty Butter is made with Hawaiian Kona Coffee Extract, Aloe Vera, Hawaiian Kukui Nut Oil and light mineral oil which combine to darken your skin while protecting an nourishing it at the same time. This unique formulation features Kona Coffee Extract, which gives Booty Butter the rich brown color and pleasing aroma which have made it popular with their loyal customers. Bikini Kitchen customers claim that Booty Butter works in less time (around an hour) to accelerate your tan and "turns you brown not pink". Bikini Kitchen's fair skinned customers also praise Booty Butter tanning lotion for its ability to be used in combination with an SPF - which Bikini Kitchen highly recommends.
About Bikini Kitchen:
Bikini Kitchen specializes in all natural, fun-in-the-sun products from the Hawaiian Islands. Bikini Kitchen Booty Butter is priced at $29.95 for an 8 ounce bottle, and is only available directly from the company website http://www.BikiniKitchen.com.
###