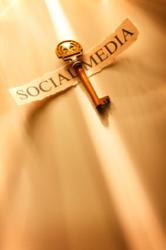 Social media communication cannot be like traditional advertising – it must be more informal and personal.
San Diego, CA (PRWEB) December 20, 2011
As the Iowa caucuses approach and the campaign intensifies, Bop Design, a marketing agency with offices in San Diego and New Jersey, has ranked the top three 2012 presidential candidates based on their campaign's social media presence. Bop Design Social Media Director Jessie Topper comments, "Candidates are moving from a monologue to a dialogue with voters, and social media is an excellent platform to prompt dialogue on a grand scale." Bop Design contends that small businesses can learn much about social media marketing strategy simply by observing the presidential campaigns. Bop Design ranks social media engagement among the top tier candidates and then applies the lessons to small business marketing.
#3 Mitt Romney
Facebook
http://www.facebook.com/mittromney

1,221,177 Like
38,839 Talking about this
Romney's Facebook page offers few interactive applications and some of the selected applications do not even work. For instance, the Locations application does not have any information. Others like the Events application contain no data. There is a "Stand with Mitt" application where people can download a sign, take their photo with it and then upload to the Facebook page. However, it was not working when Bop Design tested it. Topper relates this to small business marketing, "Many businesses are so focused on setting up social media accounts, but they never think of ongoing management. It's better to not have a Facebook page at all than have one that is half hearted."
Romney provides regular communications with followers, but most updates don't ask people to take any action. Topper adds, "With any organization's Facebook page, what is the objective? Typically the primary objective for social media is engagement with your target audience. There are very few engagement forums on Mitt's page."
Twitter
http://twitter.com/MittRomney

707 Tweets
235 Following
199,347 Followers
4,633 Listed
Romney's Twitter account is mediocre. His profile does not include photos, bio or information on other social media accounts. At least it is regularly updated. Topper reminds businesses that social media platforms are all about giving a firm some personality. "Simple things like photos and a company story on the Twitter account will help create a full picture of a firm's culture and brand. The problem with Romney's Twitter profile is that he is missing out on opportunities to tell his life story and highlight being a family man."
#2 Barack Obama
Facebook
http://www.facebook.com/barackobama

24,275,153 Like
223,551 Talking about this
President Obama's Facebook profile utilizes many more tools than Romney's. However, the usefulness of the tools is minimal. The "Are You In?" application just lets people declare they are a supporter. The Donate application is an effective way for people to quickly support his campaign without leaving Facebook. Lastly, there is a video section that shares all of his latest events. Topper contends that most organizations have are not utilizing social media to its full potential. She blames this on lack of authority and accountability. "Businesses need to designate someone responsible for social media marketing initiatives. Even if it's just devoting three hours a week, someone needs to be in charge. That's the issue with social media currently – people are stretched thin and do not devote enough time to it. There does not seem to be one regularly thinking of new Facebook tools for the Obama campaign."
Twitter
http://twitter.com/BarackObama

2,349 Tweets
685,269 Following
11,540,015 Followers
160,664 Listed
The Obama Twitter stats are more impressive than Romney's. Much of the messaging is generic though, letting people know that staff manages it. Applying this to business, Topper believes that when principals are more involved in social media communication, followers will pay more attention. "If someone like President Obama or a CEO periodically communicates with their Twitter followers, they will appear more caring and the message will have more value. Social media communication cannot be like traditional advertising – it must be more informal and personal."
#1 Newt Gingrich
Facebook
http://www.facebook.com/newtgingrich

217,053 Like this
33,096 Talking about this
Gingrich's Facebook profile has many interactive applications that let visitors share their thoughts, stay up to date and participate in the campaign. Gingrich's Facebook profile has the most tools of the candidates. Among the many applications, there is a calendar that provides insight into Newt's upcoming events. A feature called "States with Newt" allows each state to build their own Newt fan page to encourage local communities to support Newt. Group discussions, personalized YouTube and News Feed are all included. With all status updates, there is a call to action asking people to "Like" or "Share" if they agree. Topper states, "Overall the fan page provides many outlets for people to engage. When an organization poses questions through social media, it prompts engagement. This allows for further discussion and can guide a prospect into getting involved – by donating, volunteering or buying – whatever the goal is."
Twitter
http://twitter.com/newtgingrich

3,050 Tweets
465 Following
1,377,299 Followers
10,660 Listed
Gingrich's Twitter profile is the most complete. It is regularly updated and has a good overview bio to personalize the account. His profile includes photos and other social media profile contact information – making it easy to find him on other social channels. Topper concludes, "The Gingrich campaign easily has the most comprehensive and useful social media channels for its followers. The campaign clearly understands the objective of social media and even though they do not have the most followers, the campaign has followers who are the most informed about the candidate and engaged, thanks to regular social media communication. That is the goal for any small business with social media – to regularly dialogue with clients, prospects and partners so they eventually become raving fans of their organization."
About Bop Design
San Diego Web Design & Marketing Agency
Bop Design is a boutique marketing communications firm. We express your business' values through branding, advertising, print design and custom web design and development. We also help attract your ideal customer through affordable seo services and search engine marketing. Our focus is on small businesses that want an external team of marketing specialists to help give their brand an edge in the marketplace.
###