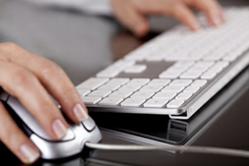 A professionally produced newsletter serves many important goals. It keeps you top-of-mind with clients and prospects by reminding them of who you are and what you do. It positions you as an industry thought leader.
San Diego, CA (PRWEB) October 20, 2012
A recent survey by StrongMail, an e-mail and cross-channel marking firm, showed significant differences in performance depending upon the time of delivery. In fact, 80% of respondents reported spikes in performance depending on when the email reached the reader's e-mail inbox. Companies that use e-mail marketing to increase sales have long understood the importance of having a professionally designed e-mail newsletter. Now there's evidence that suggests timing also plays a critical role in a newsletter's performance.
"A professionally produced newsletter serves many important goals," says Jeremy Durant, Business Principal for Bop Design, a San Diego web design agency. "It keeps you top-of-mind with clients and prospects by reminding them of who you are and what you do. It positions you as an industry thought leader and attracts readers to your web site. Most important, it generates new prospects and increases sales.
"Based on the survey, timing appears to play an important role in an e-mail newsletter's ability to achieve these goals. Combining proper timing with good design fundamentals will further increase the chances of success."
Key Design Elements
Bop Design offers the following tips for writing a newsletter that engages your readers and keeps them coming back for more:
Keep it brief.
Today's consumers are swamped with information, so keep your newsletter short and sweet. Aim for one to two pages, with links to your web site to provide more details. If you need more than two pages, consider publishing more frequently.
Provide value.
In an e-mail newsletter, "value" translates to "useful content." To connect with your readers, write about something they care about or would benefit from knowing. For example: business tips and how-to's; information on industry trends and updates; links to articles on how to save time, cut costs, or improve their business in some fashion.
Make it easy to read.
Online readers tend to scan more than read, so get to the point as quickly as possible. Use lots of headers and sub-headers to break up the text. Write crisp sentences in short paragraphs. Use plenty of white space to make it easy on the eyes.
Be consistent.
This includes style, tone, and timing. Write in a consistent voice that supports your brand. Set a firm publication schedule and stick to it.
Tease your readers.
To attract readers to your website, don't put an entire article in the newsletter. Instead, include the first few paragraphs to grab their interest. Then provide a link to the rest of the article on your website. Make sure the link works properly. Otherwise, readers will lose interest in the article and your newsletter.
Ask for feedback.
E-mail newsletters allow for two-way communication with prospects and customers. Ask people what they think about the newsletter, your products or your business, and make it easy for them to respond. Engaging your readers in a virtual conversation is a great way to build top-of-mind.
"It's okay to include important company news - such as new products or services, special deals or promotions, awards won by the company, etc," concludes Durant. "And if you have social media accounts, be sure to mention them in your newsletter. Just don't make your business the primary focus of every newsletter you send out. If all you do is promote your products or your business, people will quickly lose interest and unsubscribe."
About Bop Design
Bop Design is a boutique marketing communications firm headquartered in San Diego with offices also in the New York metro area. We express a business' values through branding, advertising, design and web design. We also help attract a firm's ideal customer through search engine optimization and search engine marketing. The marketing firm's focus is on small businesses that want an external team of marketing specialists to help give their brand an edge in the marketplace.