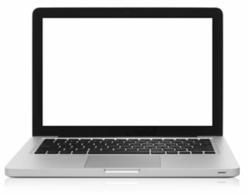 Before even starting your research, the organization should have a very basic idea of what they are looking for and what the company is trying to accomplish.
San Diego, CA (PRWEB) May 10, 2013
The recently published anthology The Designer Says, as reported in Co.Design, sheds light on the creative process. While this can enhance a non-designer's appreciation of creativity, it's important to note that the process of hiring a designer is also crucial.
Bop Design, a San Diego graphic design firm, focusing on small businesses that want a team of marketing specialists to help give their brand an edge in the marketplace, has released tips on hiring a designer.
Bop Design Business Principal Jeremy Durant says, "At some point in everyone's career they may find themselves in need of hiring a graphic designer or being asked an opinion on samples of work during the research phase."
He continues, "Before even starting your research, the organization should have a very basic idea of what they are looking for and what the company is trying to accomplish. If the organization has a crystal clear "vision" in mind of what they are looking for, they will never find someone to fit those exact requirements and will lose out on the possibility of an end product that exceeds those initial ideas."
There are many other elements that go along with hiring a graphic designer, but before getting into the nitty-gritty details, there are a few basic tips to researching and looking at work examples, as well as during more in-depth discussions once a team has whittled down the pack.
Design aesthetic
An organizations' message, brand, personality and vision are unique so why not hire someone who will capture its essence instead of a firm who cranks out cookie-cutter, unimaginative designs.
So during initial research, do a simple review of graphic designers and ask these simple questions….

Do you like their previous work?
Is the design of their work pleasing to you?
Is the design eclectic or conservative?
Can you picture the message you want to convey in the work samples you've seen?
Reviewing samples quickly, and weeding out those graphic designers who will not meet an organizations needs is a vital first step.
Availability
Timing is everything for many elements that have to be designed–a promotional flyer, a website for a product or company launch, an advertisement, tradeshow booth graphics, etc.
Always give a deadline, but add as much "padding" as possible, starting with the search and through the design process.
Room needs to be left for review and edits with those in the organization who may have other priorities than reviewing, commenting and approving a document or website.
Non-designers and those who do not work with them regularly do not always understand how long it can take just to work on editing one image, so giving enough time to meet all deadlines is important so the end product will be the best it can possibly be.
Team or solo
A solo freelance designer has a lot of other things going on (project management, accounting, networking, etc.), more so than a graphic designer on a team who has more of an opportunity to focus directly on design because all of the administrative functions are being taken care of by someone else.
Keep this in mind– because while working with a team, there may not be a lot of direct contact with the designer, so having an overview of the firms' process before works begins will help prevent any rough waves or misunderstandings and ensure a smooth project flow.
Experience in the industry
This usually isn't a make-or-break rule, but try to make sure that the designer has at least some relevant experience, whether it is in a specific industry or just in the general area.
It's not optimal to use a designer who has only done B2C customer-facing design work if the organization is a B2B company.
Multi-disciplinary
Does the designer work only with print or only with web?
There are still designers and firms who only work in one medium. Today, it's more efficient to hire someone who has experience carrying over print work to web, and visa versa.
The company may not want to turn a brochure or flyer into a full web page, but unless it is a specific one-time only use document, repurposing elements of the design and content on the website is optimal.
Durant concludes, "All in all, if the designer or firm doesn't meet the organization's basic needs from initial research, you should not even look further and move on until you find the right fit for the company."
Co.Design's review of The Designer Says not only gives access to "inspiring witticisms, quips, and pearls of wisdom of some of the world's best graphic designers," it gives the layman gold tidbits of information that are helpful during the designer search.
About Bop Design
Bop Design is a San Diego graphic design firm with offices also in the New York metro area. Bop expresses a business' values through branding, advertising, design and web design. Bop Design also helps attract a firm's ideal customer through search engine optimization and search engine marketing. The marketing firms' focus is on small businesses that want an external team of marketing specialists to help give their brand and edge in the marketplace.