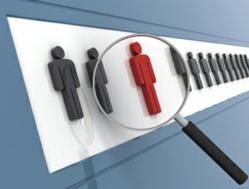 Simply put – it isn't enough to bring visitors to a firm's website. We are all legends in our own mind and think our business is at the top of every client's mind. Unfortunately that's typically not the case.
San Diego, CA (PRWEB) October 10, 2012
Thousands of web sales and engagements are lost every month. In fact, studies show that upwards of 98% of visitors leave a website without contacting the company. There are many online tools that help a company retarget these website visitors. In late September, Facebook released their own retargeting tool called Facebook Exchange. With Facebook beginning to offer retargeting tools, Bop Design, a San Diego web design agency, has received many inquiries about retargeting and its benefit. Bop Design Business Principal, Jeremy Durant, comments, "Typically the first visit someone makes to a website is for research purposes. The visitor isn't ready to make a purchase or contact the firm yet. Research has shown that it can take up to seven individual visits before a visitor is ready to take that next step." With the emergence of affordable retargeting tools for small businesses, Bop Design wants to illustrate the importance of retargeting for all B2B marketing.
"Simply put – it isn't enough to bring visitors to a firm's website. We are all legends in our own mind and think our business is at the top of every client's mind. Unfortunately that's typically not the case. A small business needs to continually remind a website visitor what their firm does and what makes them special. That's where ad retargeting comes in. Retargeting can help transform researchers into prospects and eventually clients," says Durant. Bop Design believes retargeting can be the "great equalizer" for small businesses. For small businesses that lack the major advertising budgets of large corporations, retargeting offers a cost-effective way to maintain brand awareness. Bop Design illustrates and highlights the benefits of the ad retargeting process below.
The Initial Search
Let's say a law firm is looking for a new IT consultant. The law firm's office manager searches for "outsourced IT for law firms." One of the results leads to an IT consultancy with a creative web design that highlights their qualifications.
Don't Let Them Forget
The office manager is impressed with the website, but wants to evaluate other options. Like the 98% mentioned before, the office manager doesn't take any action other than browsing a few pages. After 2-3 minutes, she's off to another one of the search results, perhaps never to return.
Stay In a Prospect's Consciousness
Because the IT consultancy set up re-targeting, the office manager doesn't forget. Retargeting places a cookie in the visitor's browser. The browser "remembers" that the office manager visited. Now she sees ads for that IT consultancy when she goes to websites like CNN, Mashable, and even YouTube.
Top of Mind when They're Ready
The goal of the ad is to remind the office manager of the IT consultancy and how they can help her. Without retargeting, the office manager might forget and never contact the IT consultancy. With retargeting, she sees the ad frequently. Typically after six to seven touches, she goes back to the IT consultancy's website (by clicking on the ad). When she visits the website again, she sees an offer to download a resource on what type of IT solutions law firms need. She fills out a form to get the resource, and now the IT consultancy has her email address for a direct follow-up.
Retargeting: Maximize ROI for a B2B Website
Durant summarizes, "A strong website design is only the beginning. Serious firms need to consider how they can draw visitors back and encourage them to take action." Bop Design contends that ad retargeting is a cost-effective way to maximize the ROI of a B2B website.
About Bop Design
Bop Design is a boutique marketing communications firm headquartered in San Diego with offices also in the New York metro area. We express a business' values through branding, advertising, design and web design. We also help attract a firm's ideal customer through search engine optimization and search engine marketing. The marketing firm's focus is on small businesses that want an external team of marketing specialists to help give their brand an edge in the marketplace.