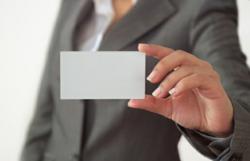 Unfortunately many businesses are so excited that they jump right to marketing tactics and forget about the foundational strategy.
San Diego, CA (PRWEB) August 31, 2012
With the economy slowly improving, Bop Design, a San Diego marketing agency, has seen small businesses increasing their marketing budget. "Optimism about the economy is driving marketing allocation," states Bop Design Business Principal, Jeremy Durant. "Unfortunately many businesses are so excited that they jump right to marketing tactics and forget about the foundational strategy." As the economy gets better and small business marketing increases, Bop Design wants to remind small businesses of some basic, fundamental marketing components that will drive revenue.

Write a mission/vision statement – Yes, they can be cheesy, yes, they're sometimes written by people who like to talk about themselves too much but the truth is – mission statements are a vital component of marketing. They tell prospects "who" a business is, what a business does and in some cases – why a business does what it does. Durant comments, "A mission statement serves as the bones of any marketing campaign or initiative. If a business doesn't have one, write one. If a business owner doesn't feel that they're best equipped to do it, find a marketing agency who is! Mission statements are extremely important – they are the foundation of a corporate identity."
Develop an ideal customer profile – Small businesses must ask the questions about their target client: Who would benefit most from our service or product? "What do they do? Where do they go? What worries do they have? How do we make their life easier? Where does our firm fit in their life? Who are their friends, what kinds of communities do they live in, etc. Durant suggests, "Narrowing down exactly who'd be the best fit as a client helps a business be more efficient with how they are spending their marketing budget. Especially in the case of a startup, every penny counts."
Professionally designed logo/website/business card/brochure – "As a startup business, one typically has more time than money so the best way to engage with ideal prospective clients is through networking." The first thing a business owner needs to network is a business card. If a networker actually gets a meeting, then a firm needs a capabilities brochure to help with the sales process. "Having cohesive branding means a lot – it tells people that a business is serious and that they have 'put skin in the game'." As a business increases its networking, Bop Design cautions that small business professionals will run into many snake oil salesmen who are not running legitimate businesses. Cohesive branding tools tell people that your firm is not a moonlighter or someone trying a new business venture half halfheartedly. Durant adds, "It tells people who you are but also shows that you're serious and most importantly – that you're open for business."
LinkedIn Profile – LinkedIn is basically Facebook for professionals. The tone is more formal, but the resources that can be had are immense. People can learn much about a professional and their business. "A business is typically vetted through LinkedIn – recommendations, number of contacts, participation in discussion forums, etc. It allows a small business professional to personally brand themselves and their business. Their information is readily accessible in a place that provides a third-party perspective where anyone can get ahold of it." Bop Design strongly encourages professionals to attain the 500+ connections as soon as possible. "Connect with all the people you collect business cards from."
Bop Design identifies these as the four pieces of the puzzle to have firmly in place before marketing outreach is initiated.
Bop Design is a boutique marketing communications firm headquartered in San Diego with offices also in the New York metro area. We express your business' values through branding, advertising, design and web design. We also help attract your ideal customer through search engine optimization and search engine marketing. Our focus is on small businesses that want an external team of marketing specialists to help give their brand an edge in the marketplace.