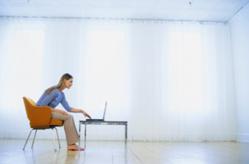 A website's design should always serve the needs of its target audience, and a minimal design may not best serve those needs.
San Diego, CA (PRWEB) April 02, 2013
Art and design are not the same, but art is integral to the design process. The difference, as reported by Starre Vartan in Metropolis Magazine, is that design demands and expects a consumer, whereas art hopes for one but is not dependent upon it. Bop Design, a San Diego web design agency, suggests business owners keep this principle in mind when considering a minimal design for their company's websites.
"When requesting a minimal design, business owners should remember that design needs a target," says Jeremy Durant, a principal in Bop Design. "A website's design should always serve the needs of its target audience, and a minimal design may not best serve those needs."
"Minimal" is defined as a style or technique (as in music, literature, or design) that is characterized by extreme sparseness and simplicity. In other words, less is more. These days, as companies redesign their old websites or start new ones, many are opting for a minimal design.
Website design is a combination of function and form, in which companies can display their most compelling content and create an image for their company in order to generate business and connect with their target market. The difficulty with minimal design is making sure the company doesn't remove too much of the function.
B2B product and service firms typically include a lot of functional elements on their websites. These can include service descriptions, multiple contact forms, calls-to-action, and more. In order to have a minimal website design, businesses must be willing to sacrifice some functionality and some content. The less content the designer is given, the better they can balance the negative space and highlight the key design and content elements most beneficial to the firm.
Benefits of Minimal Website Design
When done well, minimal website design offers many benefits. Users find it easier to navigate the site. The content has more negative space surrounding it, making is easier to read and digest. This, in turn, enables users to more easily comprehend the company's products, services, and brand messaging.
In addition, the content hierarchy is more prevalent. This makes it easier for users to distinguish the more important content from the less important. It also motivates users to take the actions the company wants them to take, such as calling or emailing a sales rep, or making a purchase on the site.
Finally, a minimal design enables companies to focus on communicating who they are and what they do. This helps to build the company's brand recognition and get people get excited being a part of the brand. It can be a bit unnerving to subtract some of the functional items from the website. After all, there is value in having those functions. But if the minimal design is executed properly, users should be able to navigate the site and accomplish what they want with ease.
Companies considering a minimal website design, should ask the following questions before taking the leap:

What are the goals of the website? Is its main purpose to educate people about the company's products and services? Or, is the goal to have people buy on the site through an online shopping cart?
How much functionality do prospects and customers expect? What do they want to be able to do on the site?
How will the website promote the company's brand message and set the business apart from competitors? Is the brand message strong enough to hold up within a minimal design? If not, how could it be made stronger?
How important are the visual elements of the website to creating and supporting the company's brand? Are the elements that would have to be sacrificed to have a minimal design critical to the success of the website?
"Too often, we see companies going with a particular website design just because it's fashionable or trendy," says Durant. "Then they wonder why the website doesn't perform as expected. At Bop Design, we believe the best approach is to select a design that balances style, functionality and ease of use while staying consistent with the company's brand image and message."
About Bop Design
Bop Design is a San Diego web design agency with offices also in the New York metro area. Bop expresses a business' values through branding, advertising, design and web design. Bop Design also helps attract a firm's ideal customer through search engine optimization and search engine marketing. The marketing firms' focus is on small businesses that want an external team of marketing specialists to help give their brand and edge in the marketplace.