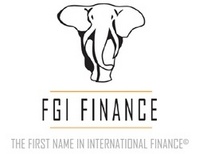 Securing Cross Border Capital – The Benefits and Challenges in Utilizing Alternative Funding Sources
NEW YORK (PRWEB) September 3, 2008
As a panelist for the "Securing Cross Border Capital – The Benefits and Challenges in Utilizing Alternative Funding Sources", Sami will be discussing the state of the lending market as well as the challenges and solutions of obtaining financing for international expansion.
This panel will take place September 12, 2008 from 1:30-3:30 p.m.
For more information or to attend this event, please visit http://www.turnaround.org/Events/Calendar.aspx?objectID=8714.
FGI Finance is a global commercial finance firm based in New York providing foreign receivable financing solutions and other financial services to mid-sized exporters, international service providers, and manufacturers worldwide. Headquartered in downtown New York City, FGI Finance has a presence in 6 continents.
Established in 1988, The Turnaround Management Association (http://www.turnaround.org) is the only international nonprofit association dedicated to corporate renewal and turnaround management. TMA has more than 8,100 members in 43 chapters in North America and Internationally.
The Northwest Chapter represents the most geographically widespread chapter in TMA. With regular events scheduled in Portland, Seattle, Vancouver BC, Calgary, and Edmonton Alberta the territory is vast and presents a diverse range of economic activities, industry, agriculture, scenery, and since it straddles the US Canadian border, is unique within TMA.