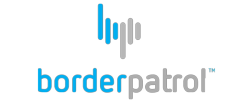 "The Border Patrol™ System is proof that technology—if easy to use and well implemented—can reshape the pet industry, and at the same time improve our lives with our pets."
Raleigh, NC (PRWEB) April 13, 2011
The pet experts at Worldwide Pet Products are thrilled to announce the pre-release of their revolutionary Border Patrol™ indoor pet containment, safety and training system. Border Patrol System Pre Release Program] Created by pet lovers, for pet lovers, Border Patrol is a pet containment, protection and training system developed in response to consumer demand for an all-in-one solution to contain, protect and train their pets, with the intent of helping pet owners keep their pets safe.
"We created the Border Patrol™ pet containment system to address indoor containment, safety and training—a few of pet owners' most important concerns," said Jason A. Hardi, founder & CEO of Worldwide Pet Products. "We understand that pets become part of the family. Not only do owners want to implement more-humane training methods, but they want to keep their pets safe and out of harm's way. Border Patrol utilizes wireless technology to create a pet safety barrier that addresses these needs, and more."
Border Patrol was developed to be the most technologically-advanced, all-in-one solution for indoor dog containment, life-saving escape notification, bark control and remote connectivity. The product allows owners to safely contain dogs within defined indoor areas by creating invisible boundaries that can be easily and quickly created (and moved) anywhere inside the home.
But indoor containment and training is only part of the Border Patrol promise to pet owners. The 24/7 safety system also monitors the proximity of a pet to a "safety" station and immediately alerts owners should a pet roam more than 150 feet away from the station. That means that if Fido escapes or is lost or stolen, Border Patrol will immediately alert the owner via audible alarm, email and/or text message. And the sooner an owner knows that a pet is missing, the better the chances that the dog will be found.
How Does it Work?
The basic components of Border Patrol's portable pet containment system (ComCollar and CheckPoint wall units) allow owners to create "safe" zones and "off-limits" zones in the home. The Border Patrol SafetyStation adds a number of powerful features, such as bark control and notification when a dog escapes. System components include:
ComCollar
The ComCollar is the heart and brains of the Border Patrol System. The ComCollar, when used as part of the system, enables indoor pet containment, pet safety and bark control technology all in one unit.
CheckPoint Wall Units
Owners may use one or more CheckPoints to keep their dog in or out of a room or other areas of their home. The CheckPoints may be simply placed near your front door to keep your dog from running away, or by the dinner table so you can enjoy your meals in peace.
SafetyStation
The Border Patrol SafetyStation is the gateway to added functionality for the Border Patrol System, such as bark control and escape notification by text messaging or email.
Pre-Release Program
The Border Patrol™ pet containment, safety and training system will be available for purchase online at http://www.worldwidepetproducts.com in late April. But with the special pre-release program, lucky pet owners and enthusiasts can get their paws on the new Border Patrol™ system early.
Pet owners can go to http://www.worldwidepetproducts.com/about-us/pre-release-sign-up and give a brief overview of why they should get this new indoor pet containment system early. Applicants chosen will receive the Border Patrol System before it's released to the public—for 60 percent off the standard retail price of $199. The first 100 applicants not chosen for the pre-release program will receive a 25 percent discount on the product once it is released for public purchase in late April.
"As the owner of three lovable dogs myself, I'm proud to provide this new wireless pet containment, safety and training system to pet owners everywhere," said Hardi. "The Border Patrol™ System is proof that technology—if easy to use and well implemented—can reshape the pet industry, and at the same time improve our lives with our pets."
To learn more about Worldwide Pet Products and the Border Patrol™ System, visit http://www.worldwidepetproducts.com.
# # #