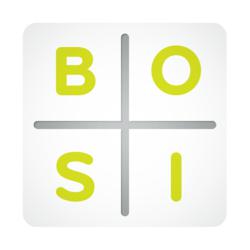 BOSI has created a social networking and collaboration portal specifically designed to support the budding and current business owner
Chicago, IL (PRWEB) June 28, 2011
Today BOSI announces the enrollment of its 1,000th user - just 30 days into the release of the site beta at http://www.bosidna.com. Designed to be integrative with other social venues like LinkedIn and Facebook, the BOSI Community has created a resource specifically designed to support the budding and current business owner.
"While platforms like LinkedIn primarily support the career seeker and professional hiring manager, the BOSI Community has been created as a social networking and collaboration portal to support and help entrepreneurs..." says Joe Abraham, Founder and CEO at BOSI. "As soon as a business owner takes the BOSI Test and discovers their Entrepreneurial DNA they'll have the opportunity to connect, learn and collaborate with like-minded entrepreneurs."
By Matching Entrepreneurs Based On Their "DNA", BOSI Community Supports Growth:
Through a proprietary assessment called the BOSI Test, business owners are segmented into 16 different groups of entrepreneurs. Based on that segmentation, the system looks to match entrepreneurs with each other based on several matching factors. Almost like discovering the Yin to your Yang of conducting business. By enabling this type of connection the Community goes beyond the typical 'friend-of-friend' social matching criteria and helps decision makers connect with genuine peers.
"Our community isn't a place to 'update your status' or post fun pictures and videos. Other social networks provide those features well enough," said Joe Abraham. "BOSIdna has been designed to be a place where business gets done! It's a place to collaborate, build strategy and learn in an environment specifically designed around you."
By making connections based on their behavioral profile (called BOSI Profile), business owners are able to meet the right people. This means those they decide to connect with are of optimized relational quality.
BOSI Community Aggregates Content Specifically Suited To Your Entrepreneurial DNA:
Content is aggregated and distributed tagged to each user's unique BOSI Profile. For example, someone with the DNA of OS (Opportunist-Specialist) would be provided different content than a business owner with the BOSI DNA of BI (Builder-Innovator). The end result is being offered content you don't have to wade through to see if it has relevant value. You already know it has been matched to the way you operate.
In an upcoming release of the system, entrepreneurs will be matched with service providers and brands best suited for their DNA and stage of business. Early testing of this matching service is showing significantly better ROI for providers and much better satisfaction rates with entrepreneur buyers.
Joining the BOSI Community and taking the BOSI DNA Test is free. It's very quick and easy to get started. Visitors can join BOSIdna using their Facebook or LinkedIn account. Prior to registering, entrepreneurs can also review FAQ's, check out the BOSIdna blog and learn about the company history.
BOSI, BOSI DNA, Entrepreneurial DNA are either registered trademarks or trademarks applied for and pending of the company in the United States and/or other countries.
###