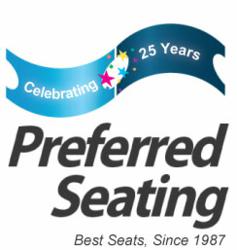 Sacramento, CA (PRWEB) June 11, 2013
Boston Bruins tickets for the Stanley Cup Finals go on sale today through Ticketmaster.com but due to the high demand Hawks fans can expect the few seats available online to be gone in seconds. The sports ticket experts at Preferred Seating Tickets have sold Stanley Cup Finals tickets since 1987 and they have no doubt the low number of seats available will leave many fans searching the internet for the best deals on the secondary ticket market.
The Chicago Blackhawks put their tickets for the home games at the United Center on sale last Friday and they sold out almost immediately. The Hawks have the home ice advantage at the United Center and are favored to win the series. The Boston Bruins may be the underdogs but they have proven themselves more than capable of handling Chicago with the sweep of the Pittsburgh Penguins to win the Eastern Conference Finals last Friday.
Ticket prices for the Bruins Stanley Cup Finals home games at TD Garden are priced between $265 and $961 if you're lucky enough to get them at cost through Ticketmaster.com. For the fans that can't score a ticket at the face value the price per ticket is double that on the secondary market as fans sell a game or two to sports ticket brokers like Preferred Seating who act as a middleman between the season ticket holders and the fans looking for the experience of a lifetime on center ice.
Wherever hockey fans decide to buy their tickets for the Stanley Cup Finals they should be always be wary of ticket scams. For major sporting events like the NHL Finals it's recommended they stick with reputable ticket agencies and stay away from ads on Craigslist with deals that are too good to be true. Taking the time to compare Stanley Cup ticket prices with several companies can save up to hundreds of dollars per ticket with hidden service charges.
About Preferred Seating Tickets
Preferred Seating a member of the Better Business Bureau with an A+ rating and a 26 year record of outstanding customer service. Hockey fans can find transparent ticket prices and interactive seating charts to help with the purchase of Stanley Cup Finals tickets online at PreferredSeat.com.