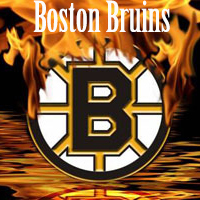 Fans should lock in the best Boston Bruins Tickets for the Stanley Cup Finals now while supplies last at BostonTickets.com.
(PRWEB) June 14, 2013
Boston Bruins Tickets for the NHL Stanley Cup Finals are available now for the upcoming hockey games at TD Garden with the Chicago Blackhawks. Bruins fans can find great seats on either side of the glass. Also available are the VIP Suite packages, ATT Sports Deck – Standing room, The Lofts and special packages. These packages are very popular and subject to availability.
The Bruins are in it to win it again. On Wednesday, June 15, 2011, the Boston Bruins won the Stanley Cup Finals by defeating the Vancouver Canucks in seven games in the Stanley Cup Finals, their first Stanley Cup championship since 1972. This year, as the Boston Bruins battle against the Chicago Blackhawks, every game will be full of edge of seat excitement. The Blackhawks have the best win-loss record in the NHL at present. However, with the convincing win over the Penguins during the last playoff rounds, the Bruins have shown they are a match for anyone.
Can there be anything more exciting than a Stanley Cup Finals game 1 that goes into triple overtime and every fan on the edge of their seat. The Chicago Blackhawks 4-3 win over the Boston Bruins on Wednesday night is just an example of how evenly these teams are matched. These are the games Boston hockey fans live to see live.
The Boston Bruins have been in existence since 1924, entering the league as the first United States-based expansion franchise. They are also an Original Six team, along with the Detroit Red Wings, Montreal Canadiens, Toronto Maple Leafs, New York Rangers, and Chicago Blackhawks. Boston has the second highest total of Stanley Cup championships won by an American team at six, behind the Detroit Red Wings with 11. Their home arena is the TD Garden, where they have played since 1995 after the closure of the Boston Garden (which had been their home since 1928).
Boston Tickets always has great seats to all Boston area sports events. Fans can find Boston Red Sox tickets and New England Patriots tickets at great prices. As one of the leaders in secondary ticket sales, Boston Tickets offers great seats with budget friendly prices and selection for the savvy fan even when others are sold out. Get Boston Bruins tickets today and don't miss these historic Stanley Cup Finals games.